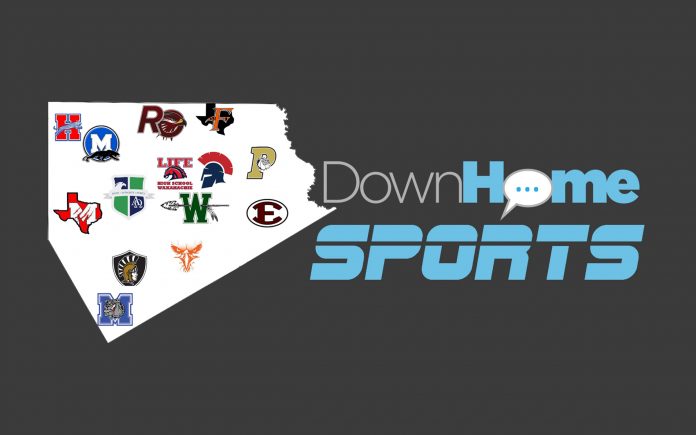 This week on the show:
Waxahachie Volleyball is grinning and winning! Hear how they plan to stay together through thick or thin and never leave the court without a win.
24 Min: Coach Tony Holmes talks about how exciting they can be. The program continues to evolve and grow. See how they plan to tackle each obstacle in their way.
35 Min: County Highlights
Tennis – Waxahachie and Midlothian
Football – Waxahachie and Red Oak
Volleyball – Italy, Ennis and Maypearl
38 Min: Midlothian Volleyball Head Coach Sackett joins and talks about a good start. Can the Panthers take the momentum from a good playoff run last year to make an even bigger run this year?
57 Min: Ovilla Christian Stops by to talk about 6 man football. The team is bonded under the senior leadership. It's team first – me second over at Ovilla.
1:20 – Seth Sims welcomes Van Ball and Coach Ronny Crumpton to talk 4A – 6A Football. See their thoughts on how the teams in the county might do.
Brought to you by Pinnacle Bank Texas, Dough City Pizza + Burgers, The United States Marine Corps, and Elete Tire and Automotive