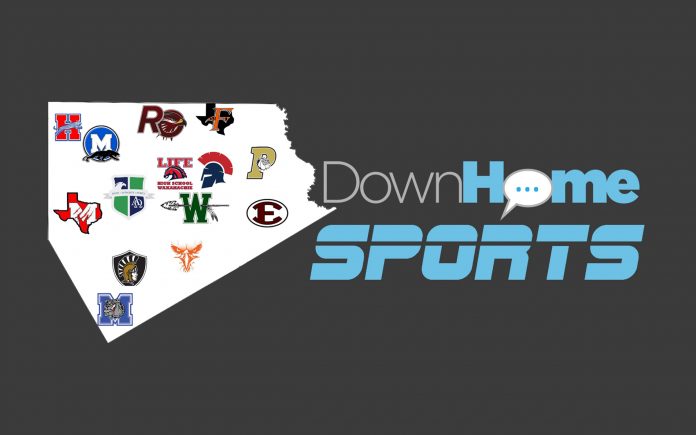 This Week:
Midlothian Lady Panthers Basketball talks about taking something negative and turning it into a winning advantage. The Lady Panthers are making the most of their time on the court, and it is paying off.
22 Min – Meagen Denny White Talks about confidence and attacking not only sports, but Life as well. Listen in as she gives athletes an important message of having a passion for what you want to do.
1:10: Drew Barnes may be little, but he is mighty. This young man is taking his dedication and drive to the podium. The young wrestler has had an amazing start to the year. With a big win at the USJOC wrestling event he is primed to make a big splash at the tournament level this year.
Sponsored by Pinnacle Bank of Texas, Dough City Pizza + Burgers, The U.S. Marine Corps, Superstar Collision and True Texas Benefits