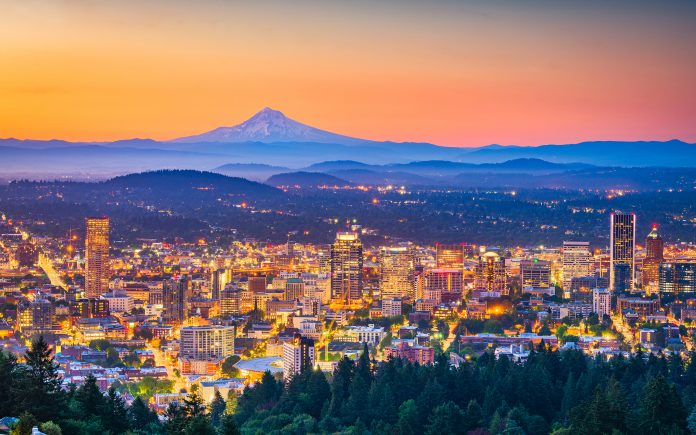 Keep Portland Weird. This motto may sound more familiar to Texans if we replaced Portland with Austin, but Portland, like its Texas counterpart, does a good job of incorporating the weird with opportunities to make tourists' experiences wonderful.
My husband and I spend three nights in Portland to begin a two-week-long driving trip in Oregon. To be honest, several people said that we should not spend any significant time in the city, but we enjoyed our stay.
We chose the Sentinel Hotel as the base for our trip. This lovely boutique hotel had wonderful service with a staff that was always willing to help. We were in walking distance to many sights, so we did not even have to use our car much.
One necessary stop was a visit to Powell's Books, the largest independent bookstore in the world. I have visited many bookstores in my life, but I have never been given a map upon entering! (We definitely needed this map as we explored the numerous rooms scattered across multiple floors.) Books of every shape, size, author, and age are available. New books, old books, and even many rare books were calling our names. We escaped—but not before purchasing "just a few" to give us more to do.
We also took advantage of the beautiful weather to visit the Japanese Garden and the International Rose Test Garden that I have written about earlier. In the same area is the Pittock Mansion built by Henry and Georgiana Pittock who are true examples of self-made people. Each came to Portland via the Oregon Trail to find a small, backwoods town. Henry began work as a typesetter at the local newspaper but moved up to become the publisher and owner. Georgiana ran the house and was active in charity organizations. The house, which may seem small by today's mansions' standards, provides a beautiful overlook of Portland and sports all the latest technology…of the period in which it was built.

We also visited Freakybuttrue Peculiarium Museum, a boutique museum specializing in the different. Where else can you take your picture with Krampus, glimpse inside a dollhouse of grisly misadventures, or play a theremin? The museum is located in the Northwest District of Portland, an up-and-coming area with restaurants and breweries snuggled into refurbished Victorian homes. (With approximately 70 breweries, Portland is a mecca for beer enthusiasts.)
For another stop during our visit, we chose the Lan Su Chinese Gardens. The gardens are a hidden peace and tranquility within the city. (Note: People had told us about the many homeless in Portland. Yes, homeless people live in tents on sidewalks in multiple areas. However, they never presented any threat to us as we walked by.)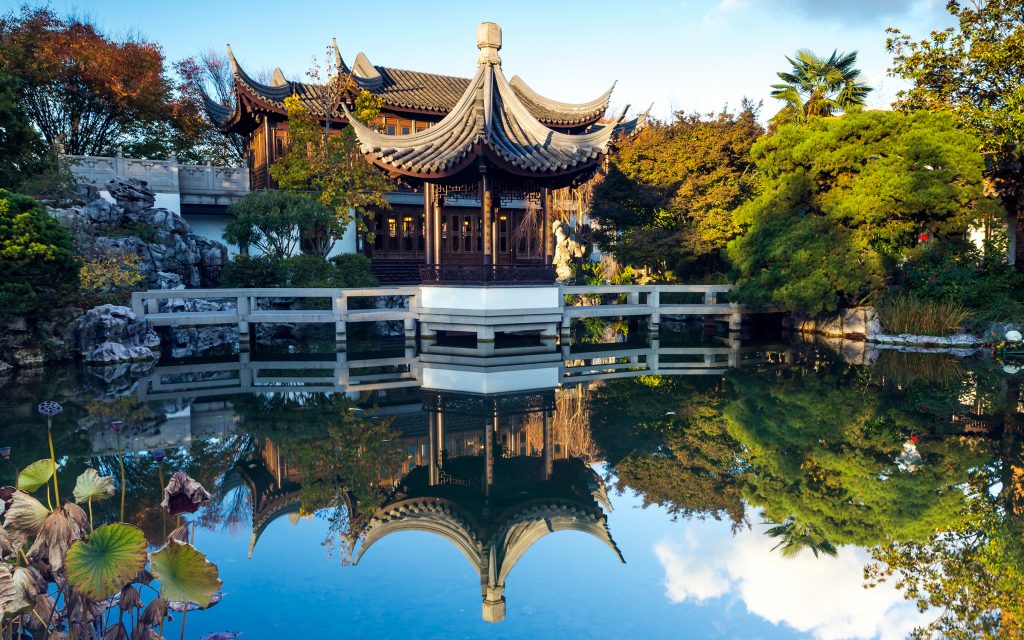 The food in Portland was great. Cheryl's on Twelfth, which was around the corner from our hotel, offered wonderful breakfasts, everything from Huevos Rancheros to Eggs Benedict. Masu Sushi served excellent sushi with excellent service. Food trucks are everywhere that offer a variety of foods. (We were very pleased with the Mediterranean food we had.) Deschutes Brewery and Public serves good burgers and beer in their downtown location. (Deschutes is the largest brewery in Oregon.) Jake's Famous Crawfish gives a clubby, old-world atmosphere with excellent service. We did not have enough time to try Voodoo Donuts or Blue Star Donuts to settle the question for ourselves of which one is better, but there is always next time…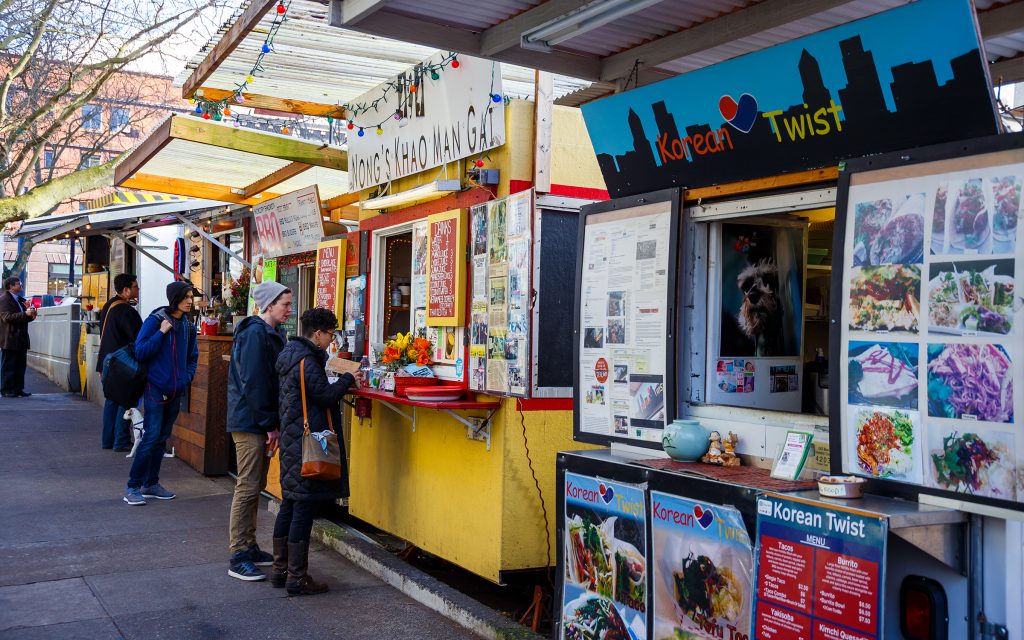 Have you tried donuts from both places, if so, which is your favorite? Or, have you visited other places that you would recommend in Portland?  Please share in the comments below.
– Candace Ahlfinger has loved traveling since she was little and has always been on the go whenever possible. Now she is retired and gets to do what she loves best… TRAVEL! Whether it's traveling with her wonderful husband, or our children and grandchildren, traveling is a great experience that enriches her life. Because she always enjoys reading and hearing about others' travel experiences, she wants to share her travels with the Ellis DownHome readers.