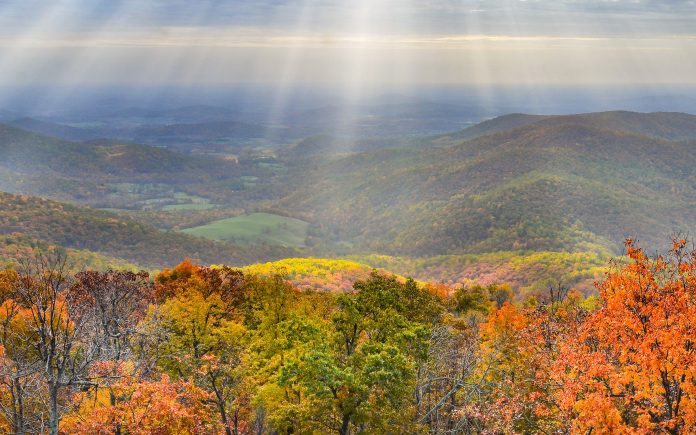 Guest writer, Alton Chambers is an almost life-long resident of Waxahachie. He and his wife Phyllis RV travel in Texas when not working in public education in Ellis County.
The Shenandoah Valley of Virginia is one of our favorite spots. Our first trip here was in the 80's and we enjoyed its cool fall weather and brilliant fall foliage. It became, if not an annual destination, then one to do each decade. Covid or not, our traveling bug was urging us to come this way again.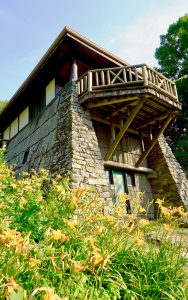 Our landing spot is Massanutten Resort. Situated on its own mountain and at more than 6,000 acres, the resort offers activities ranging from golfing and water park during the warmer seasons and skiing for winter. We have a chalet condo for our stay and my college roommate and wife will be joining us. The resort central location allows us to visit a variety of destinations.
We arrived in just in time for the Harvest Festival in Elkton, a small community that is a gateway to Shenandoah National Park. The festival stretches uphill on the town's main street with vendors selling local arts and crafts. Soy candles, fragrant soaps, and woodcrafts fill booths and local musicians perform bluegrass to gospel. The day ends by visiting the Cave Hill Farm Brewery, one of 15 breweries in the Shenandoah Beerwerks Trail. There we sampled their fall selection, resulting in friendly arguments over the superiority of the Punk Munk Abbey ale or the Sassy Goat saison.
The major attraction of the area, however, is Shenandoah National Park (SNP). The park is part of the Blue Ridge Mountains/Appalachian Mountain chain and consists of 200,000 acres. With its proximity to major population centers on the east coast – it is only 75 miles south of Washington DC – the park is quite busy much of the year. It is especially busy when we are traveling; mid-October is prime leaf season and reds, golds, and orange leaves are beginning their fall show. Hiking, especially shorter day hikes, is what the SNP is known for. Our first hike is Hawksbill Summit, the highest peak in the park. The 2.8-mile hike is labeled as very easy, but we quickly discover that the 800-foot elevation gain is all early in the hike, making it more challenging than described. About an hour later we are rewarded with magnificent views of mountains and valleys spilling off to the west. For our second hike we decide to aim lower and try Dark Hollow Falls. This hike is quite popular due to its proximity to the Big Meadows visitor center. It is a short 1.4 miles, though the final descent to the falls' base makes for a challenging hike back out. The view is worth the effort – it is even said that Thomas Jefferson made a trip just to visit these falls!
Another interesting diversion is the region's several wineries and vineyards – there are 35 wineries in this 30-mile region! One stop we make is the Cave Ridge Vinyard near Mt. Jackson, Va. The winery is located on winding mountain road that travels through rolling farmland. Cave Ridge is in the Shenandoah Valley AVA and many of its wines are French varietals such as petit verdot, cabernet franc, and viognier. We spent a lovely fall afternoon sampling flights of whites and reds, resulting in purchases designated for the trip home.
As always, we run out of time before places to see. Hopefully it will not be another decade before our next visit.