To the end of the world… or the beginning of new explorations. Both ideas are true of Ushuaia, Argentina, which, as the southernmost city in the world, rightfully bills itself as "The End of the World." We arrived in Ushuaia via plane ready to start our cruise around Cape Horn after a too short exploration of Tierra del Fuego National Park and of Ushuaia. (Ushuaia can only be reached by boat or plane.)
Tiera del Fuego National Park offers many spectacular views and glimpses of flora and fauna native to the area. Since neither my husband nor I are birders, we enjoyed seeing the diverse types of birds, but we would not have been able to identify them without the help of our guide. We spotted a black-browed albatross and multiple ducks. (Birders will just have to go see for themselves all the wonders of the area.)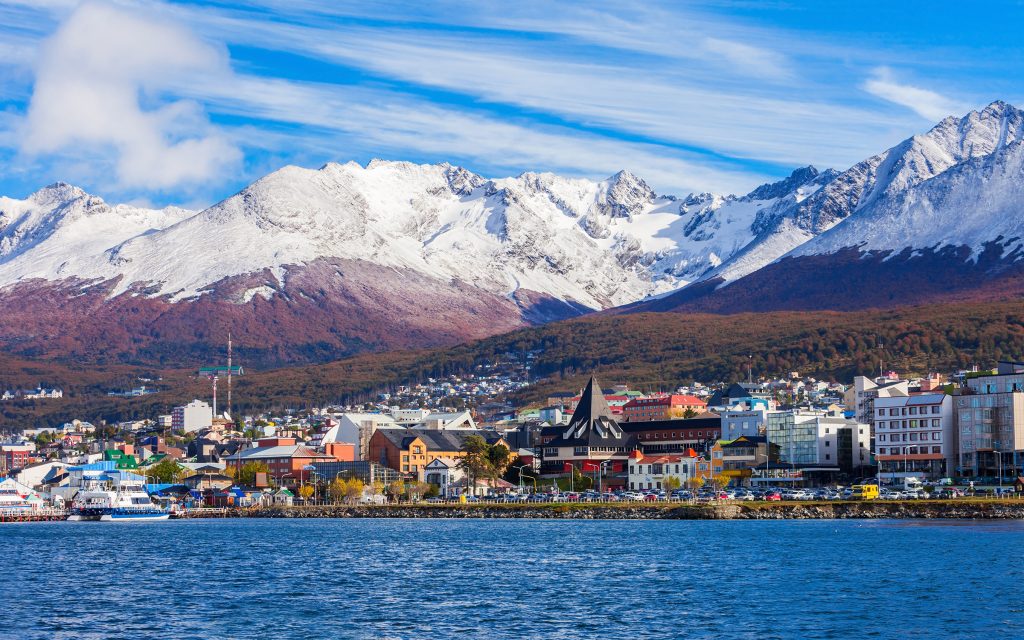 Ushuaia is a small town that bases its livelihood on lumber, fishing and tourism. We wandered down the major streets of the town to discover its highlights and to buy heavier gloves to keep my hands from freezing. The numerous sporting goods stores made it obvious that the vendors were used to tourists arriving in their quaint town only to discover that they needed heavier clothing for the rest of their trip.
The Museo del Fin del Mundo (End of the World Museum) was our next stop. The roles of the indigenous people were brought to life through the vignettes featuring statues and props. The roles of prisoners brought to the area when it served as a penal colony were also highlighted. One of the most intriguing revelations to me was that, because of the cold, the Yamanas built fires in their canoes which, to me, is an engineering marvel! Another find that we made was the part that Tom Crean played in Antarctic exploration. (We would see Tom later in our adventures when we visited his pub in Ireland.)
The seaside area features the Ramos General Store where we learned to drink yerba mate tea in the traditional manner, from a special container complete with its own straw. We also had to sample the local brew, Beagle beer, which was very tasty. We walked back to our hotel and enjoyed the beautiful wildflowers which somehow flourished even in the cold.
We ate dinner at La Cantina Fueguina de Freddy. Though the restaurant was not fancy, the seafood was amazingly fresh. In fact, we had the best Chilean Sea Bass we have ever eaten. It was so good that we may be spoiled for any Chilean Sea Bass in the future. (We tried to go back the next night, but the restaurant was closed. I can't tell you how sad we were.)
All too soon, we boarded our ship, the Stella Australis, for one of the most exciting cruises we have taken as we sailed around Cape Horn to Punta Arenas, Chile.
– Candace Ahlfinger has loved traveling since she was little and has always been on the go whenever possible. Now she is retired and gets to do what she loves best… TRAVEL! Whether it's traveling with her wonderful husband, or our children and grandchildren, traveling is a great experience that enriches her life. Because she always enjoys reading and hearing about others' travel experiences, she wants to share her travels with the Ellis DownHome readers.