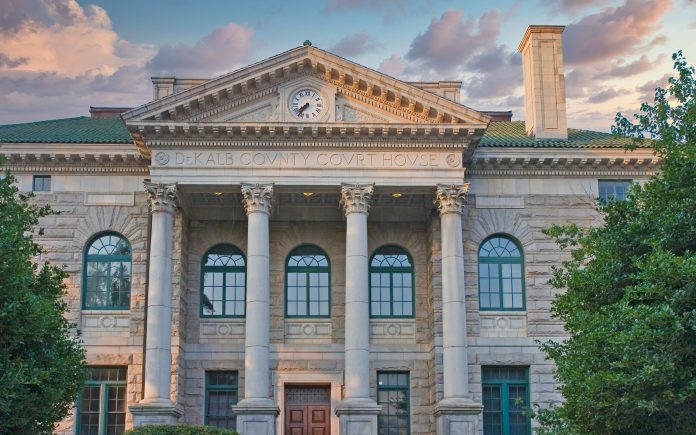 Nestled in the heart of Atlanta, GA, Decatur is a gem for tourists and locals alike. In the last few years, Decatur has enjoyed a resurgence to become a destination for both young and old.
Our family has stayed multiple times in Decatur where we can walk to many restaurants and shops in just 5-10 minutes. We have stayed at both the Hampton Inn and Suites and the Marriott Courtyard hotels. These properties, located next door to each other, provide similar experiences. The Hampton has a heated indoor pool and an included breakfast which makes it the choice when our granddaughters are with us. The Marriott is a newer property with brighter rooms which makes it our choice when my husband and I are traveling alone.
The Little Shop of Stories bookstore is always our first stop in the area as it appeals to all ages. The children's and YA sections are outstanding. Our 10-year-old and 6-year-old granddaughters love examining all the books. Another shop that we enjoy is Wild Oats and Billy Goats. The artistic goats encouraged us to enter this small store that features diverse works of Georgia artists.
Downtown Decatur also provides a large selection of restaurants. Leon's Full Service has repurposed an old gas station into a trendy restaurant. We enjoyed the food, but the appetizer we still talk about was the Bacon in a Glass which we had to order to appease our curiosity. Sure enough, we were served a drinking glass that had 6 pieces of bacon standing straight up in it. (There was a small amount of homemade peanut butter with it to dip the bacon in.)
Parker's on Ponce is an upscale restaurant with fantastic appetizers including Flash Fried Calamari, Blue Cheese Stuffed Bacon Wrapped Dates, and Grilled Al Pastor Octopus. Our favorite meal here was a medley of these appetizers and the Mercher Orchards Apple Salad, all of which we enjoyed while dining on their beautiful patio.
One cold night we ate at Mac McGee Irish Pub where we enjoyed traditional Fish and Chips, a salad, and, of course, a pint or two. The Square Pub, located just a few doors down, is another spot where we enjoyed fish and chips and a burger. The Brick Store Pub is yet another place where we've enjoyed a pint and meal. There is not a shortage of restaurants within the few blocks of downtown, from brunch to tapas to Pub food to pizza and everything else in between.
Much of the charm of this rejuvenated downtown area is the walkability. We enjoy parking our car at the hotel and simply walking to the restaurant of choice. Of course, Decatur is also close to many attractions in Atlanta which makes it even more attractive to us as tourists.