My husband and I discovered one of the secret gems in Waco, Texas, while we were exploring AllTrails.com, our "go to" website for finding interesting hikes. Cameron City Park offers great hiking just minutes away from downtown Waco.
The numerous trails available at the park range from easy to moderate. Because the trails intersect frequently, we were able to combine various portions of trails to customize our day's journey. We began our hike at Lover's Leap by going downhill on the Bat Cave Trail which provided a quick introduction to rather steep root-staired steps prevalent in many places in the park. Our entire hike was accompanied by the sound of seemingly thousands of birds chirping angrily at us as we disturbed their berry and worm searches nearby.
This February hike provided displays of beautiful, red-berried nandinas and glimpses of flowers unfurling along the path. The bamboo forest surprised us when we came upon it. From various points on the limestone cliffs, we overlooked the Brazos River with its occasional kayakers. (We also walked along the Bosque River on one of the trails.)
This park has many picnic and restroom opportunities which always makes me a happier hiker. We stopped for a lunch break and a great view on Emmons Cliff before moving onward. The furthest point of our hike was at Jacob's Ladder, a "must-do" for the area. The ladder is a set of uneven stairs that lead to the site of the old Waco Country Club. The stairs gained their name from James Sturgis who built a ladder in the early 1900s. Thankfully, the ladder was replaced by the stairs. (Supposedly, there are 88 stairs, but we forgot to count.)
We ended our day by following the more-trafficked trail along the Brazos River. We met many bicyclists, runners, and dog walkers as we strolled along this path, a gentle ending to the day.
Cameron Park offers more than just trails. Visitors can find picnic areas, playgrounds, splash pads, pavilions, and even the Cameron Park Zoo.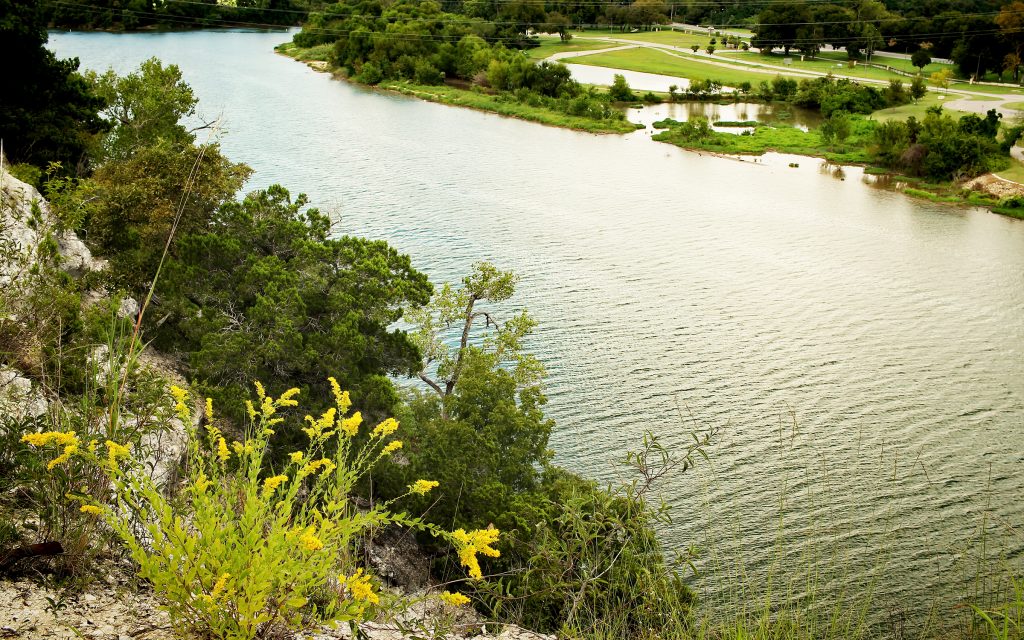 My husband and I are eager to take our grandchildren for a weekend in Waco for them to explore the park and zoo, but our list does not stop there. We also want them to experience the Dr. Pepper Museum and a walk through the Baylor campus, as well as having cupcakes at Magnolia. There is a lot to do in Waco and it is all just a short drive away.
– Candace Ahlfinger has loved traveling since she was little and has always been on the go whenever possible. Now she is retired and gets to do what she loves best… TRAVEL! Whether it's traveling with her wonderful husband, or our children and grandchildren, traveling is a great experience that enriches her life. Because she always enjoys reading and hearing about others' travel experiences, she wants to share her travels with the Ellis DownHome readers.