I was surfing around the internet recently shopping for a good used car for my daughter and landed on this Car and Driver article talking about some crazy paint colors for cars. Wow, as if 2020 hasn't been crazy enough, you need to go and take a look at this article and some of the colors offered now. From mint to orange, copper to green mica – you'll find all the colors you can imagine here … Take a peek!
Continuing on the path to find the perfect vehicle for my 18-year-old, I have found some that I would not feel comfortable with her sitting behind the wheel as an inexperienced driver. However, I wouldn't mind having one of these babies in my driveway.
Have you ever daydreamed of a muscle car sitting in the drive? Those sleek lines, that engine that screams – let's go for a spin, the looks from the other drivers as they realize their vehicle is quite inferior to yours.
If you are looking for the latest and greatest, you'll want to visit Goodwood Road & Racing – The seven best muscle cars for 2020 … you'll be glad you did.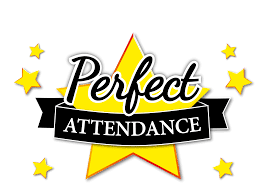 By now you are probably wondering why I am buying my daughter a car. Well, you see, it started when she was in kindergarten and continued. Each year, she continued to rack-up perfect attendance for the school year. By the time she was in junior high, her dad and I didn't really want that trend to stop so, the promise was made. If you make it through senior year without missing a single day of school from K-12, we'll buy your first car. I'm sure her dad never thought it would happen but, to our amazement, she crossed the stage in June 2020 to receive her high school diploma and was recognized for 13 years of perfect attendance.
My advice to parents, young and old, don't make promises you can't keep or don't intend on keeping. If you want to help your children by offering something, make sure it's something they will need when the time comes for that reward. Until that time comes, just keep on loving them. With the shape this old world is in right now, love is the number one thing a child needs.
Keep on drivin'! Be safe and we'll see ya soon!
– Sharon is a fourth generation Waxahachian and a 1985 graduate of Waxahachie High School. She and her husband, Rex, have four children, two of which are also Waxahachie High School graduates, Kasey in 2006 and D'Ann in 2020 along with six fur babies. She loves to sing and play music and is a part of the worship band at Water Street Baptist Church. She is dedicated in helping the Ellis County community grow and thrive now and in the future.