I was thrilled to go out into my garden on an early July morning and see a white hummingbird going from flower to flower. Taylor Garrison, biologist for Texas Parks and Wildlife, says such a sighting is rare.
It is not a true albino. They are even more rare than the Leucistic bird that found my pollinator garden. True albinos have pink bills, eyes and feet. Leucistic birds have black bills, eyes and feet. Their feathers are white but can have tan areas.
Without normal coloring, it is difficult to tell if it is a black-chin or a ruby-throat hummingbird. These are the two most common types seen in Ellis County. I have been photographing both kinds for 20 years and this is the first white hummingbird I have ever seen in the field.
I have always gardened for pollinators, with Turk's cap, lantana, Russian sage, autumn sage, zinnias, penstemon, blue mist flower, cosmos and flame acanthus(hummingbird bush) filling my flower beds.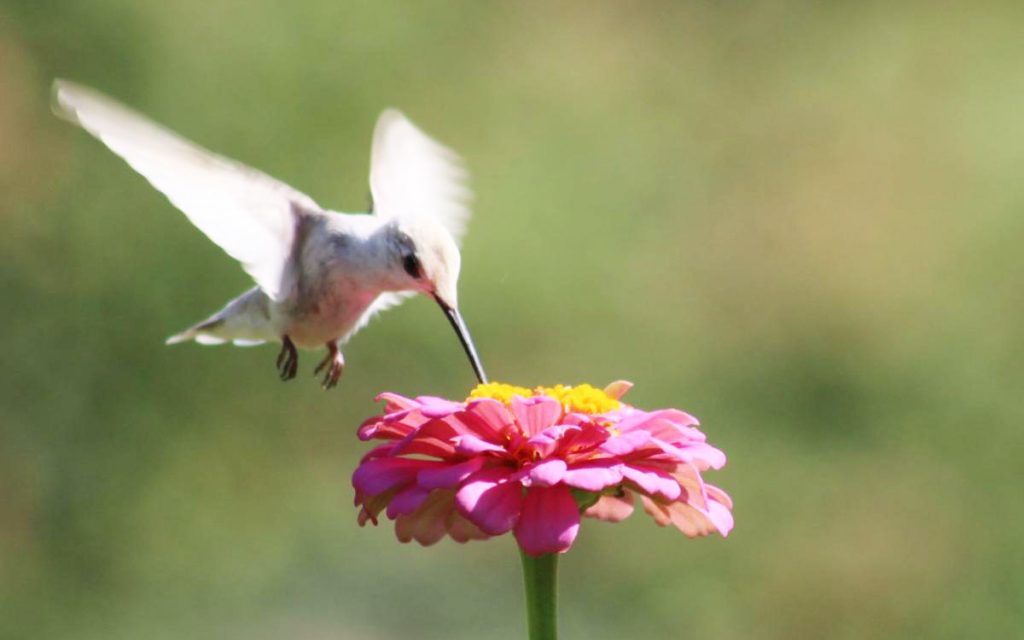 All of these flowers bloom from spring and early summer until the first freeze. They can take the heat and keep on producing flowers for the hummingbirds, butterflies and bees that come every day.
So far, I've counted four black-chins at the feeders and flowers and the lovely white one. For some unknown reason, I have not seen any ruby-throats yet. They are usually here by now.
In these hard times of sheltering at home and praying for those ill with Covid-19, a miracle of nature is just what is needed. It is both joy and hope.
Sophenia Aue lives near Ennis and gardens for pollinators.
Contact her at [email protected].