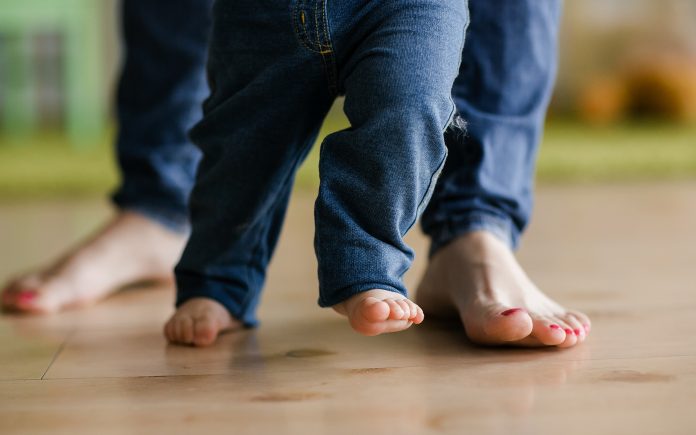 "In this day and age, if you are not changing, you're moving backward."
– Andrew McNally, IV
Take "baby steps."
When dealing with CHANGE, it is far better to enter the phase with "baby steps" rather than jumping headlong into the situation. "Baby steps" can make a BIG difference in how we approach things in life.
When I was a teenager, my older brother was an accomplished swimmer. Growing up in a small town atmosphere, we went swimming in creeks, streams, or rock quarries. I was NOT a swimmer, but wanted to learn. One day, as young boys often do, we ventured off to a huge rock quarry some 80 feet deep. I asked my brother to teach me how to swim. He promptly picked me up and threw me into the quarry. SPLASH!!! Fear and trepidation converged on me as I fought to stay afloat. Guess what? I swam – out of pure fear of drowning. Trust me, this type of taking a BIG plunge is NOT a good way to learn how to swim. It would have been far less traumatic to have taken baby steps to learn swimming rather than one BIG splash!
Recently I became aware of a process for learning something new in terms of "baby steps." Think about it. My wife, Rhonda, has undertaken learning sign language so she can better communicate with our special needs granddaughter. Is my wife fluent? Not hardly. She began by taking classes at our local high school, going online to enhance the learning process, and she practices, practices, practices. Baby steps? Yes, and she has developed the ability, in small doses, to communicate with our granddaughter.
Take the baby steps as opposed to one giant leap and CELEBRATE each victory with applause and dancing – REWARD yourself, if you will. Guarantee: You will be encouraged and the challenge you are seeking to accomplish will come more easily with lasting results.
We are all facing one on the most difficult challenges we have had to face in a very long time – the Coronavirus – a pandemic changes life as we know it. Example of a giant leap to address this is seen by many facets of life – PANIC! The stock market has plummeted investments and retirement income! Fellowship with large groups has been compromised. People are working from home. Worship services are being adjusted so social contact is minimized. GIANT leaps are being made to somehow curtail exposure. At the same time, "baby steps" are being made to take a step back and introduce methods for the concerns that are most beneficial for the good of all.
It is interesting to read stories about how homes are learning NEW ways to interact with their families by playing games, reading books, taking walks, performing school requirements at home, developing new ways to adapt to life in the "new normal". Reminder: Choose faith over fear!!
Next time we visit, I will cover, "Accepting the past and fighting for the future",  in my series, "Change – It's Gonna Happen!"
– Terry Miller has over 30 years of banking and training experience with major banking institutions.12+ years as owner/principal of Terry Miller & Associates – a training and development firm. He spent 8 years as director of Pastoral Care with Waxahachie Bible Church. Terry is currently semi-retired. Continuing with self-employment directing Terry Miller & Associates, a consulting firm conducting speaking and training engagements, in addition to authoring and publishing 4 books.
If you missed the first articles on change, read them here!