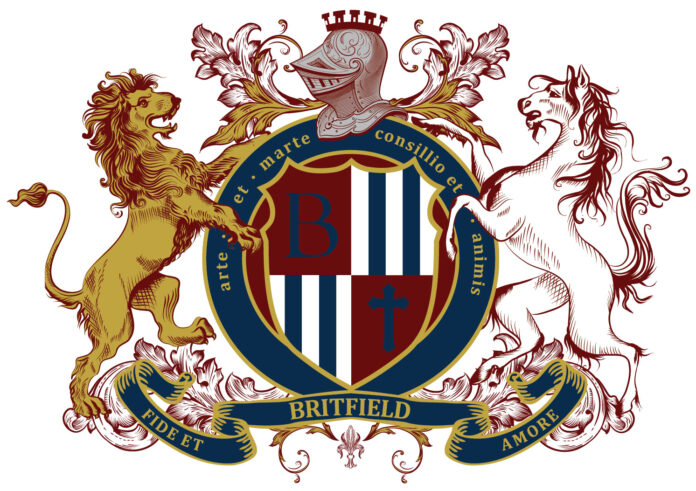 Rancho Santa Fe, CA 4/5/2023.  Best-selling, award-winning adventure novel Britfield & the Lost Crown will become a feature-length, live action movie (the first of seven films). Pre-production is tentatively planned for fall of 2023, followed by principal photography in England Spring 2024. Global release could be as soon as December 2024 or 2025. Based on industry research, Britfield is projected to become one of the most successful films in cinematic history, rivaling the original Star Wars (1977), The Lion, the Witch, and the Wardrobe (2005), and Tom Gun: Maverick (2022).
The Britfield & the Lost Crown series is unique for the film industry as it does not rely on heightened fantasy, demigods, witchcraft, or superheroes. Based in current time and using authentic locations, the real-life story is about friendship, family and courage. While appealing to children and adults worldwide, it creates a new category of live-action family adventure. Devonfield intends to develop each Britfield book (7) into a feature length motion picture, including Britfield & the Rise of the Lion (Book II), and Britfield & the Return of the Prince (Book III). Based on the 3-Act movie structure, the Britfield series is specifically written and designed for movies, with 90% of feedback indicating the stories would make wonderful films.
December 2022, Devonfield moved forward with the movie script by screenwriter (Nicholl Fellowship finalist) Rick Rapier, whose work has been praised by Paramount Pictures, Marvel Studios, Walden Media, and Amazon Studios. Several Oscar and award-winning directors, cinematographers, and editors are being considered, along with top British actors for the main and supporting roles. The lead characters of 12-year-old Sarah Wallace and Tom will be played by two up-and-coming actors, not yet announced.
Several A-list actors are being reviewed for the main roles of Detective Gowerstone and Professor Hainsworth, along with Mr. and Mrs. Grievous, Speckle, Oliver Horningbrook, and Dr. Beagleswick.  Three actors being considered for Detective Gowerstone are Colin Firth, Jude Law, and Benedict Cumberbatch. A perfect fit for Professor Hainsworth would be either Bill Nighy or Michael Gambon. Ideally, Mr. and Mrs. Grievous would be played by Helena Bonham Carter and Alun Armstrong. Traveling the world, each story takes place in different countries (England, France, Italy, Eastern Europe), creating a global adventure series.
One of the most awarded books in fiction, the Britfield & the Lost Crown series is transforming literature and education while bringing encouragement to children and families worldwide. With the first of seven Britfield movies in development, the Theatrical Play (February 2023), and the Global Book Tours (2023-25), it is estimated that Britfield will surpass the C. S. Lewis and Tolkien series in worldwide sales. The first live-action Britfield movie is projected to become one of the highest grossing films in cinematic history.
Devonfield Publishing
Lisa Marie