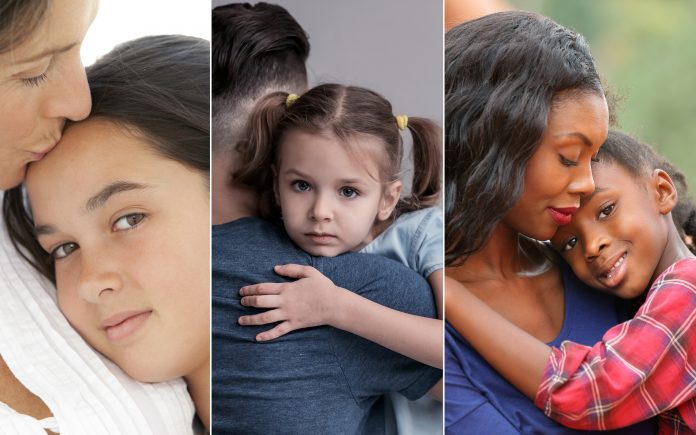 In the last few months, our world as we know it has been turned upside-down! The Covid-19 pandemic ushered in social isolation. Schools, churches and just about every other place except grocery stores were shuttered. Parents were dealing with "ZOOM" school, possibly working from home or perhaps, loss of job and income.
Just as things were starting to ease up from the pandemic, another crisis erupted with the tragic death of George Floyd which prompted protests around the country, some with looting and violence.
These have been very stressful times for everyone including our children. How can we as parents and grandparents help our children cope with the stress and fears they may be experiencing? How can we parent from a place of love and understanding, not fear and paranoia?
Today's children, even in the best of times, are under tremendous stress with school, extracurricular activities, peer pressure and as they reach their teens, anxiety about their future. Children and teens need to develop strengths and skills to be able to cope, recover from hardships and be prepared for future challenges in order to succeed in life.
Luckily, Dr. Kenneth Ginsberg, a pediatrician specializing in adolescent medicine, has written a book, Building Resilience in Children and Teens: Giving Kids and Teens Roots and Wings which is a great resource to help parents build resilience in their children, teens and young adults.
Dr. Ginsberg has identified seven "C's" of resilience which parents can use to help their children recognize their abilities and inner resources.
Competence – the feeling of knowing you can handle a situation effectively.
Confidence – a child's belief in his or her own abilities
Connection – developing close ties to family and community creates a sense of security and strong values
Character – the need to develop a strong set of morals and values in order to determine right from wrong and a caring attitude toward others.
Contribution – understanding the importance of personal contribution can serve as a source of purpose and motivation.
Control – understanding that one can control the outcome of his or her decision can lead to the ability to be able to be more resilient or "bounce back".
Coping – the ability to be able to cope effectively with stress.
If you would like additional information about Dr. Ginsberg's seven "C's", click here.
– Becky Lynn is a writer for EllisDownHome.com. She and her husband Bob enjoy spending time with their 8 grandchildren and traveling. Becky loves cranking up the music and heading to the kitchen to try out new recipes or cook for an upcoming party. She is passionate about continuing to be a life-long learner!