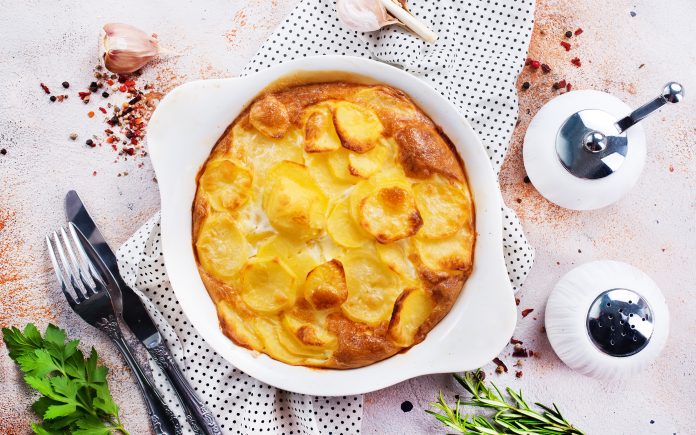 Wikipedia defines comfort food as "food that provides a nostalgic or sentimental value to someone, and may be characterized by its high caloric nature, high carbohydrate level, or simple procedure." It can also be specific to an individual or a culture. Well, no wonder we all love, and some cases, need comfort food!
From the looks of the empty shelves in the grocery stores, it seems like many of us have been doing a lot of cooking and baking these last few weeks. Let me guess, most of you were probably not fixing kale or bran muffins. (If you were, I'm sure they were delicious.) I saw in the newspaper that some of the hardest items to find lately were yeast, flour, chocolate chips and pancake mix. I can't think of anything you could make with those ingredients that wouldn't be comforting!
If you google comfort food, you will see a lot of recipes for soups, mac and cheese, pot pies, stews and baked goods. Sitting down to a steaming bowl of soup or stew is comforting, especially when you know that there is pie for dessert.
My number one comfort food is scalloped potatoes, and I know exactly why that is. When I was in high school, I had to have an eye surgery. My mother was at the hospital with me; my sister and dad stayed home. While I was in surgery, my sister was in the kitchen fixing my favorite scalloped potatoes. Later that day, my dad and sister delivered them to me and that was the best bowl of comfort I've ever had!
Scalloped potatoes: Nostalgic   High Calorie   High Carbs   Simple   Sentimental
Yep, textbook comfort food!
Sister-Love Scalloped Potatoes
Ingredients:
4 russet potatoes, sliced into ¼ inch slices
1 onion sliced into rings
Salt and pepper to taste
3 tablespoons butter
3 tablespoons of all purpose flour
½ teaspoon slat
2 cups milk 1 ½ cups shredded Cheddar cheese
 Instructions:
Preheat oven to 400 degrees. Butter a medium casserole dish.
Layer ½ of the potatoes into bottom of the prepared dish. Top with the onion slices, and add the remaining potatoes. Season with salt and pepper to taste.
In a medium-size saucepan, melt butter over medium heat. Mix in the flour and salt, and stir constantly with a whisk for one minute. Stir in milk and cook until mixture has thickened.
Stir in cheese all at once, and continue stirring until melted, about 30 to 40 seconds.
Pour cheese over the potatoes, and cover with foil.
Bake for about 90 minutes, removing the foil for the last 30 minutes for browning.
Check for doneness with a fork. When the potatoes are soft, your dish is done.
Let sit for about 15 minutes before serving.
What is your favorite comfort food?
– Becky Lynn is a writer for EllisDownHome.com. She and her husband Bob enjoy spending time with their 8 grandchildren and traveling. Becky loves cranking up the music and heading to the kitchen to try out new recipes or cook for an upcoming party. She is passionate about continuing to be a life-long learner!