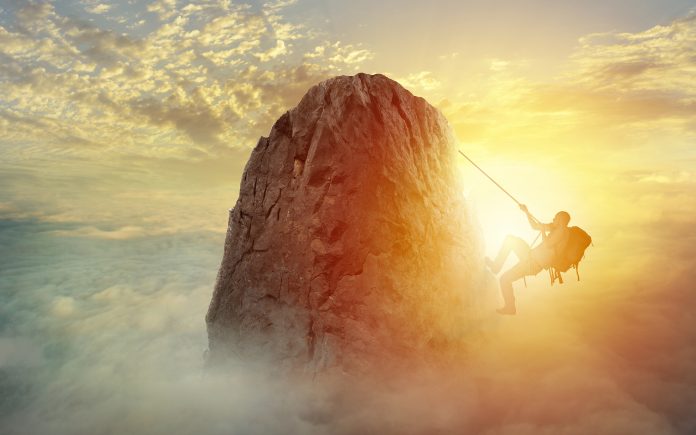 To me determination is what fuels the vehicle while on the road to success. And once you are no longer determined, you will not finish the journey.
Look, Galatians 6:9 encourages us with the words of, "…let us not be weary in well doing; for in due season we shall reap, if we faint not."
So that you know, success doesn't often happen by accident and it is not something that the most of us will just stumble upon. However, success is not prejudice nor has respect of a person. Therefore, it is attainable to all of us, we just have to be determined to attain it.
Determined. What is determination and what does it look like? Well I am glad you asked.
Determination by definition is first the act of officially deciding something. Secondly it is a quality that makes you continue trying to do or achieve something that is difficult.
Deciding something? Yes, in order to succeed you must first decide that you are going to succeed. In your heart, in your mind, decide that you will succeed. Proverbs 23:7 tells us, "As a man thinks in his heart, so is he…" Therefore, first decide that you are determined to succeed.
Continue trying to do or achieve something that is difficult? Yes, to all of my frequent followers, remember my article titled "Goal Getters" and how we learned from that article that: The road is not always easy. Your current position does not determine your destination. Stop thinking that failure is final. Do you remember these things?
The psalmist said in Psalm 27:13-14, "I would have fainted, unless I had believed that I would see the goodness of the Lord in the land of the living. Wait on the Lord; be of good courage, and He shall strengthen thine heart. Wait, I say, on the Lord!"
Continuing the path with determination is the only sure way to succeed. Yes, it may seem difficult, but tell me when was the last time something easy had a huge impact on your life. The harder the task, the bigger the payoff. The harder the battle, the sweeter the victory! Do not stop now, continue trying!
Know that determination looks like never giving up, not second guessing, and not looking for a way out.
Do not faint, do not loose heart, you will reap the harvest in the end. Be determined to succeed!
God bless you,
Pastor Cooper
– Adrian is a life-long Waxahachie native. He is the pastor of Waxahachie Life Church and the owner of Future Generations Christian Child Care Center. He is passionate about the youth in our communities, and believes that investing in them is investing in the future. He and his wife, Marquita are raising 4 handsome boys.