My heart was saddened as I read the New York Times article, "Fungie, Ireland's Missing Dolphin, 'Goes with the Tide.'" The beloved symbol of the seaside city of Dingle, Ireland, has not been seen in Dingle Bay for over 2 weeks and residents fear that his 37-year presence has come to an end, probably with his death.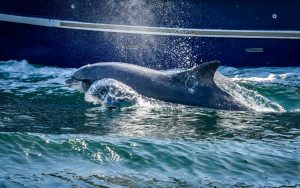 We "met" this famous Dingle resident on a Vagabond Tour of Ireland as we visited Dingle and walked along the shoreline on our way to Hussy's Folly, a deserted castle tower built in 1845. We watched as Fungie leaped and dove near the various boats on the bay, many of which were there with the express purpose of catching a glimpse of him. Thankfully, as with most visitors, they were not disappointed.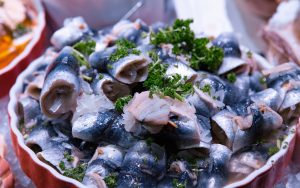 If, in fact, Fungie does not reappear, Dingle is still a beautiful place to visit. Dingle is a welcoming place for tourists with more than 54 pubs, 1 for every 26-40 people. The pubs provide a great introduction to good traditional Irish music and excellent food. We fell in love with all the wonderful and unexpected Irish food, but the standouts were the Irish Seafood Chowder, Irish Soda Bread, and fresh oysters.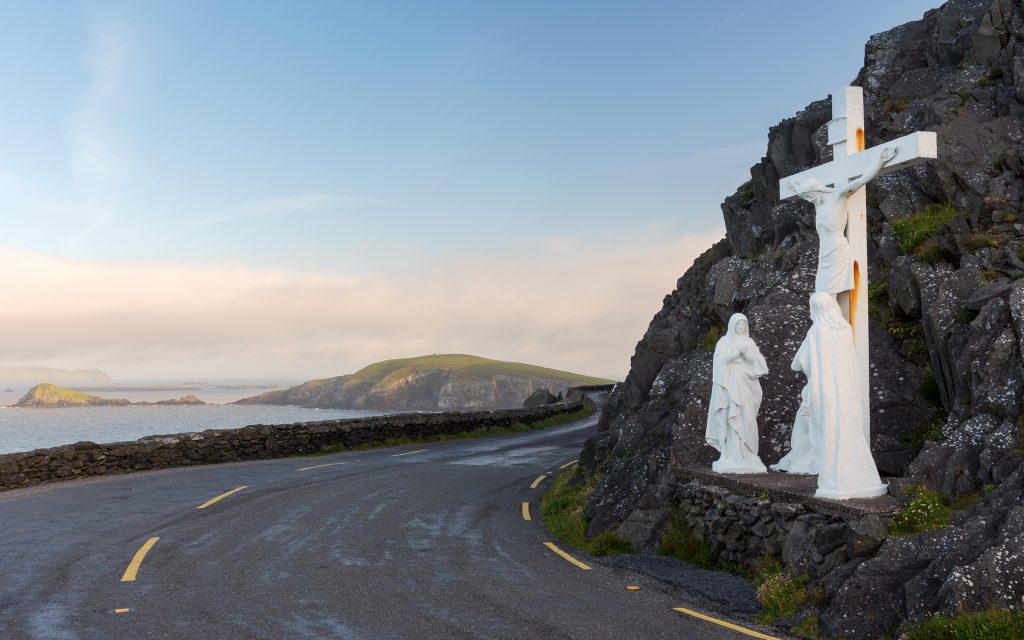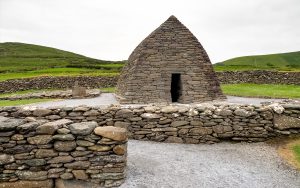 Our tour took us on the 30-mile loop of Slea Head Drive, a route that went around Europe's westernmost point beginning and ending in Dingle. We stopped at Coumeenoole Beach where we watched waves break over the rocks as we walked along the deserted sands. Every moment the views changed as the mist lifted and then rolled back in. We also stopped at Slea Head itself that is marked with a huge crucifix and provides outstanding views. From Slea Head we had an excellent view of the Blasket Islands which are now uninhabited. The Dunquin Pier was a sobering place; inhabitants of the Blasket Islands could not be buried on the island so their bodies were brought to the mainland and unloaded at this pier where they were then carried uphill to their final resting places. Gallarus Oratory, another stop, is a beehive-shaped chapel built in the 5th and 6th centuries for meditation and an excellent example of that period's architecture.
This portion of the Atlantic Way is breathtaking and well worth the time to drive it. Be warned, however, there are many steep roads and sharp curves which can be difficult to travel when the scenery itself is so captivating. The drive can take as long as you wish but stopping for photo ops and to simply admire the beautiful surroundings can add relaxing minutes or hours.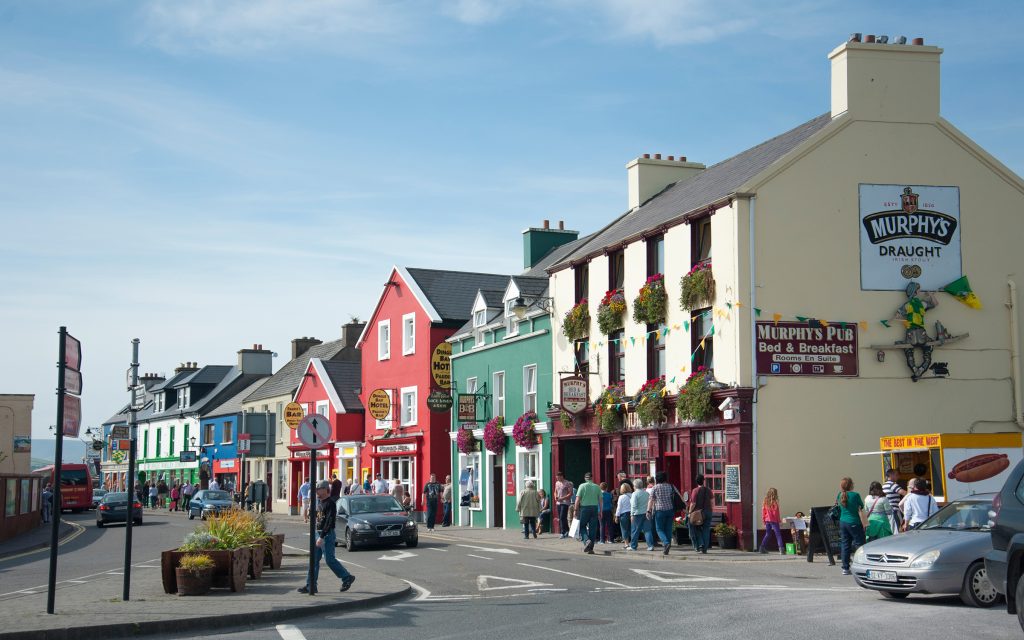 Of course, returning to Dingle with its crystal stores, souvenir shops, and more pubs and restaurants does give tourists some reason to hurry along the Slea Head Drive.
And as for Fungie? No matter the outcome of the current search for him, Fungie will live on in the seaside statue and in the hearts of the residents and the many tourists who have had the privilege of witnessing his heart-warming antics.
– Candace Ahlfinger has loved traveling since she was little and has always been on the go whenever possible. Now she is retired and gets to do what she loves best… TRAVEL! Whether it's traveling with her wonderful husband, or our children and grandchildren, traveling is a great experience that enriches her life. Because she always enjoys reading and hearing about others' travel experiences, she wants to share her travels with the Ellis DownHome readers.