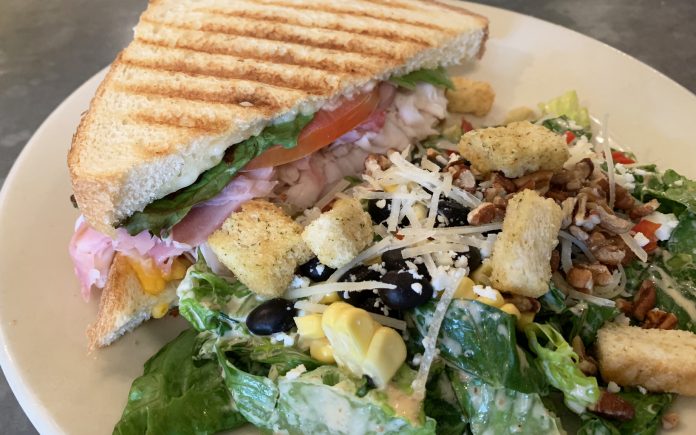 For 25 years, Dove's Nest has been a staple in Waxahachie, both for lunch and catering.
The regularly long line to eat lunch attests to the tastiness of its food. (The line generally goes quickly and gives visitors time to look around at the eclectic items in the store.)
The menu has many selections on their menu and also features daily specials. The ABC Spread is one of the many popular choices. The almond, bacon and cheddar spread has a following; some people order their meal with the dip to go for dinner. Visitors who can't make up their minds can order the Salad Medley with some of the Dove's Nest's Chicken Apricot Salad along with one of their other delicious salads and fresh fruits.
The Club Panini features the ABC spread along with ham and turkey. The Ham and Jam Sandwich gives an unusual twist with peach habanero jam providing a sweet and spicy taste in every bite. If visitors find themselves addicted to this jam, they can also find it on the Hot Chili BLT. (Visitors can also buy the jam to take home or as a gift.)
Dessert lovers should save room for the sweets, many of which can be seen in the display case at the front of restaurant. The Chocolate Bourbon Pecan Pie and Blackberry Pudding are both fantastic. The servers will provide multiple forks for visitors to share the luscious blends of flavors, but many people can't bear to share even one bite of these tasty desserts.
Recipes for many of the daily specials such as White Chili can be found in the Dove's Nest's cookbook, but the items always taste better when dining in surrounded by the comfortable, friendly atmosphere that continues to make the Dove's Nest popular.
Have you visited the Dove's Nest? What is your favorite menu item? Please share so others can try your suggestion.