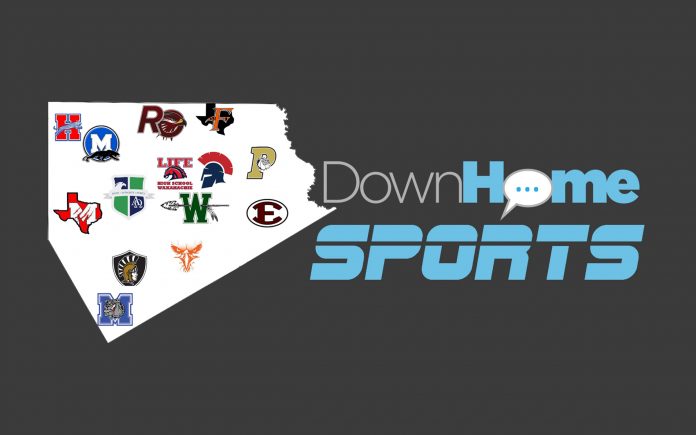 This week:
Waxahachie Softball
Talks about a good season and how they can climb the ladder in District before their playoff run.
15 min Midlothian Softball
We talk Homers, pitching an great defense as the Lady Panthers have one game left as they get ready for the Playoffs.
30 min Midlothian Heritage Golf
Heads to Regionals! So pull out the Driver and see how far they might be able to drive their pursuit of State!
44 Min Midlothian Heritage Softball
Record setting year wont be complete until they set one more school mark. A playoff win! Listen in to find out about the bond that might take them to the record books one more time!
1:04 County Highlights
Softball: Life Waxahachie, Midlothian, Maypearl, Red Oak, Ennis
Soccer: Midlothian Heritage State Champs
Track: Ferris, Midlothian Heritage, Life Waxahachie
Tennis: Midlothian, Ennis, Red Oak
1:10 Red Oak Softball
They flash the leather and have been winning the close ones. From slap hits to double plays the top team in district talks about bonds and expectations!
1:28 Ennis Tennis
Sending 11 players to regionals and Keeping their District championship streak in tact. They talk about keeping it rolling and looking to the next level!
Thanks to our sponsors Pinnacle Bank, Dough City Pizza and Burgers and Elite Foot & Body
Hosted by: Tater Beard and Seth Sims