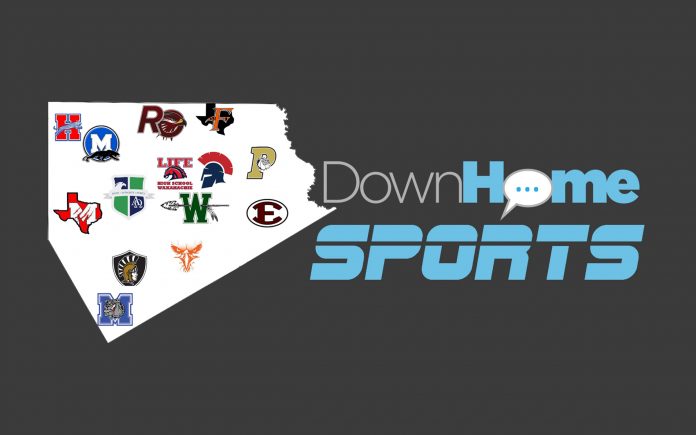 Midlothian Heritage Baseball talks about how the Team is ready for playoffs. Hard work, team chemistry, and has these young men another District Title and Undefeated district play record.
19 Min: Midlothian Wrestling Spends some time talking about their 5th place finish at State. Also, Senior Felix Saunders claiming second place after moving up 4 weight classes this year after a State Championship Last year. Marshall Hodges talks about leaving his mark after a 2nd place finish last year and an Undefeated State Championship this year.
35 Min: County highlights
Wrestling: Marshall Hodges, Midlothian
Track: Aiden Williams, Maypearl
Softball: Italy, Heritage, Midlothian, Midlothian Heritage, Waxahachie
Baseball: Italy, Maypearl, Midlothian
40 Min: Ferris Baseball Sophomores, Juniors and Seniors oh my! Take that first pitch strike and drive it and get those early outs! Ferris is moving people around and crossing the plate. They are doing it together and it shows. Playoffs here they come!
55 Min: Maypearl is back in the swing of things this year! They set the goal for playoffs and hit that bullseye! They have taken on some of the best around to be ready for the post season. They have the want too, and the drive. Take a listen to how they plan to take it even further!
Thanks to our Sponsors Pinnacle Bank of Texas in Midlothian, Dough City Pizza and Burgers in Red Oak, and Elite foot and Body in Midlothian!