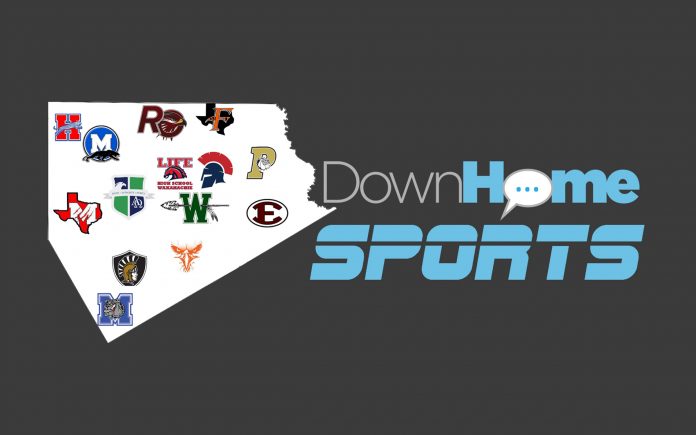 This week on the show:
Brayden Robinson talks about setting national records and winning Gold at the Junior Olympics. He is running down the dream of making the Olympics in 2026!
15 min – Midlothian Heritage Cross Country comes on and talks about their preparation for this upcoming season and how they take that into other aspects of their lives.
28 Min – Italy Football talks about the program and how they plan to achieve their goals together this year.
34 min – Palmer Volleyball is setting themselves up for a great season. They are young and hungry to prove themselves this year.
39 min – Midlothian Heritage Volleyball looks to make it 4 in a row this year. How do they plan to do it? … By evolving as a team and being there for each other.
56 min – Italy Volleyball has plans for a breakout season. This team doesn't plan on being passive. Get ready to see them attack the net this year.
1:01 – Waxahachie Cross Country is already posting great times. Find out how this program makes a difference in students, the community, and on the course. Also hear about the new hall of fame inductees.
1:21 – We talk TAAPS to 3A Football. Coach Crumpton stops in to bring an expert opinion on where some of our Ellis County Teams might finish up this year.
1:59 – The Avalon Eagles look to soar. Hear from Coaches and players about expectations and the brotherhood down in Avalon.
2:05 – We went down and got some highlights from the Palmer vs Ferris scrimmage.
Thanks to our Sponsors Pinnacle Bank of Texas, Dough City Pizza + Burgers, The United States Marines, and Elete Tire and Automotive
Click here: