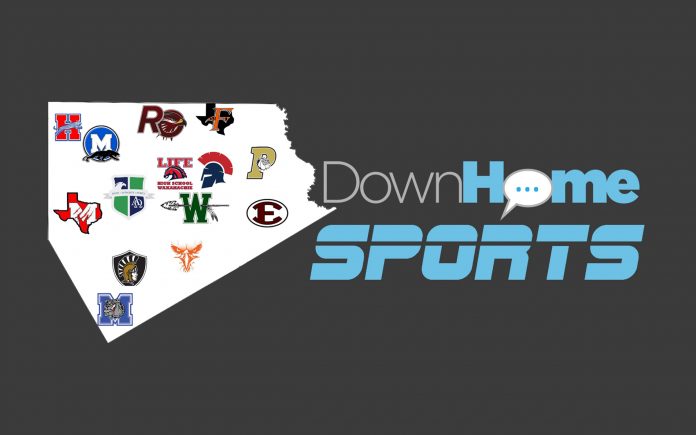 Ovilla Christian has the Texas Two Step State Female Athlete of the Year, Tessa Henry, and Female Coach of the Year, Coach Kaylie Johnson. The 3 time TAPPS State volleyball champions talk how program success brought individual recognition.
14 min – Texas Connection Athletes takes the time to talk youth sports and the development of future Athletes around Ennis.
32 min – Waxahachie soccer hosted 8v8 for the past few weeks and we stopped by to check out some of the action.
36 min – Ovilla Christian Coach Johnson speaks on the Football program and growth over at OCS.
50 min – We check in with MIdlothian Soccer after they finish up their summer session of 8v8 competition.
52 min – Coach Wells, the new Head Football Coach and Athletic Director for the Milford Bulldogs shares a little about himself and his focus on the student athletes in Milford.
1:05 min – Ferris Tae Kwon Do has some great students learning discipline and commitment. Jordan and Garrett talk about their experience and passion through their sport.
1:16 min – MIdlothian Bass fishing headed to Nationals competition. While they may have left the scale a little light, they accepted the challenge and are looking for another run for next year.
Thanks to our sponsors: Pinnacle Bank of Texas, Dough City Pizza + Burgers, Elite Foot and Body Therapeutic Massage & Elete Tire & Automotive.