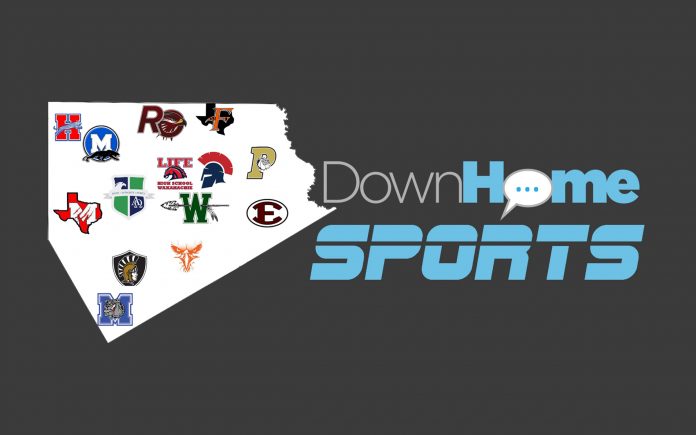 This week on the show:
Ferris High School golfer Luis Coronado is setting the bar high as he heads into his senior season. He is already hitting low scores this summer and ranking high in the North Texas PGA.
14 Min – Waxahachie Shotgun Club heads to Nationals. They learned a lot on the year and are planning on taking that into the future.
25 Min – Ferris football is on the rise. We take the field and get behind the scenes of what is going on in Brick Town.
31 Min – Waxahachie Golf Club Pro, Anthony Hopkins stops by to talk greens, improvements and innovations. Learn about the course and operation 36.
54 Min – Waxahachie Women's Basketball Coach Ashlaa Zuniga takes the summer to find her joy. Her and her summer team stop by to talk about Nike Nationals and how they will take these experiences and apply them to their high school teams.
Thanks to our sponsors Pinnacle Bank of Texas, Dough City Pizza + Burgers, Elite Foot & Body & Elete Tire and Automotive.