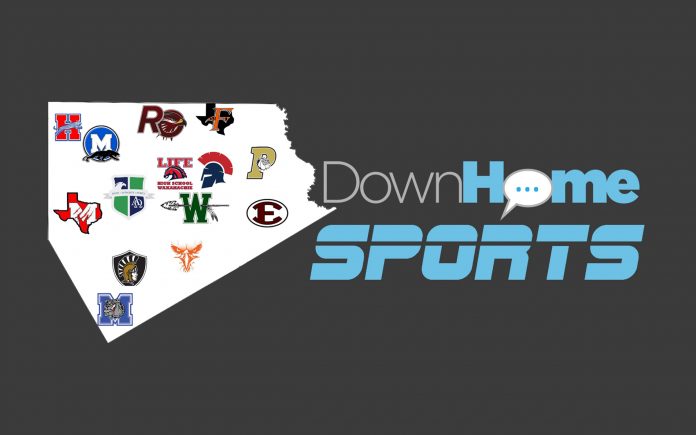 On the show this week:
Waxahachie ISD Athletics AD Greg Reed and Asst. AD Terry Minton stop by and give us a peek behind the curtain of what makes a great Athletic program. They also share words about David Ream and his impact on the players, coaches, and district.
31 Min – Keep your powder dry its time for a clay sports event! This time to raise funds for the Ellis County Children's Advocacy Center. Find out about the great work they do and how you can help out while having a blast of a time.
45 Min – Find out about the great convention the THSCA had this last week and all the great work they are doing from Newly Elected President Lee Wignton. The Heritage Jaguars football coach fills you in on some of the great behind the scenes info about this organization and how they help not just the coaches in Ellis County, but around the state.
1:06 – It's time to tee it up with Waxahachie Golf Coach Gaylor. He talks about lifetime golf tips, mentoring, and gives great advice. He also shares exciting things about a lifetime passion and sport.
1:24 – Karson Tompkins talks about Team Texas and Nationals in Freestyle and Greco Wrestling. This Midlothian wrestler has his sights set on taking a state title for the fourth year in a row for the Panthers.
Thanks to or Sponsors: Pinnacle Bank of Texas, Dough City Pizza + Burgers, Elete Tire and Automotive and Elite Foot and Body Therapeutic Massage and Assisted Stretching.