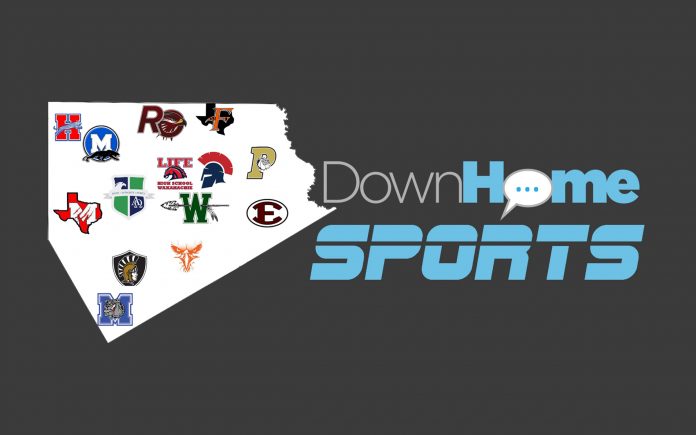 Champions are all over Ellis County on and off the field! Meet some of them on this week's show.
Waxahachie Baseball Coach Wood and Coach Miller talk about a season of success on the field and how the team overcame an off the field tragedy to build a memorable and champion team.
22 Min – Heritage Women's Golf joins and discuses how they took 3 parts experience, 2 parts youth, and a whole lot of moxy, grit and determination to become a top 5 team in State in women's golf.
40 Min – Italy Gladiator Softball brings the noise. The whole team joins to get Ellis County fired up for a stretch run into Ellis County history. They are 34-2 on the season, and firing on all cylinders. One interview with this team and you'll be a fan!
57 Min – County Highlights – Missing High school football? We got some footage from Red Oak and Ennis from the spring game and Playoff Baseball including Waxahachie and Ennis!
1:02 – Ennis Track and Field Sophomore Heath Vernor is already reaching for dominance in discuss. The 4th place State finish is only the tip of the iceberg for this young man.
1:13 – Midlothian Heritage Track and Field with a 6th in long jump, 2nd in 300m Hurdles, Triple Jump and 100m Hurdles State Champion and that's just Leah Anderson. Check out the 4th place 4×100 team and Coaches as they talk about goals and heart.
1:32 – Midlothian Bass Fishing Team fleet went trolling for a championship and got one. They also landed a 3rd place at the State level. With one boat, they're moving on to Nationals!
Thanks to our Sponsors Pinnacle Bank, Dough City Pizza + Burgers and Elite Foot & Body