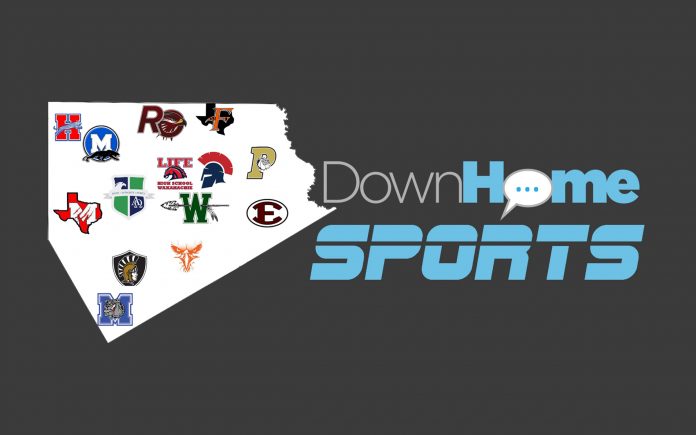 State Qualifiers for Track talk about how they tested themselves and their bodies to make it to this point. How there is no substitute for support.
11 min: Ennis Softball The team set a goal of making it back to the playoffs after 5 years. They did that and more in a tough district. They discuss the bonds that were made and how this season might propel Ennis into future success.
25 min: County Highlights Midlothian Softball and Baseball, Ennis Softball and Baseball, Midlothian Heritage Softball, Waxahachie Softball, Red Oak Softball, Ennis and Midlothian Tennis
30 min: Midlothian Baseball Its a family at Midlothian. How do they bring it together to have another playoff run. Can this team go further Cinderella style than the 2019 team?
43 min: Italy Baseball Coach Brown talks about the Italy mindset. One play, one at bat, and one game at a time. The District Champions closed out the season, took the title, and now look to achieve a Bi-District Championship. How can they do it… They compete in Italy!
1:05 – Life Waxahachie Baseball The batting and confidence is up at LWHS. Listen in as they get ready to host their very first home playoff game this week. And how they plan to win it together.
1:20 – Ennis Baseball The Lions are Roaring into the playoffs. Behind Solid pitching and a 2 strike approach. They plan to make everyone work to try and beat them this offseason.
Thanks to our Sponsors:
Pinnacle Bank, Dough City Pizza and Burgers and Elite Foot & Body