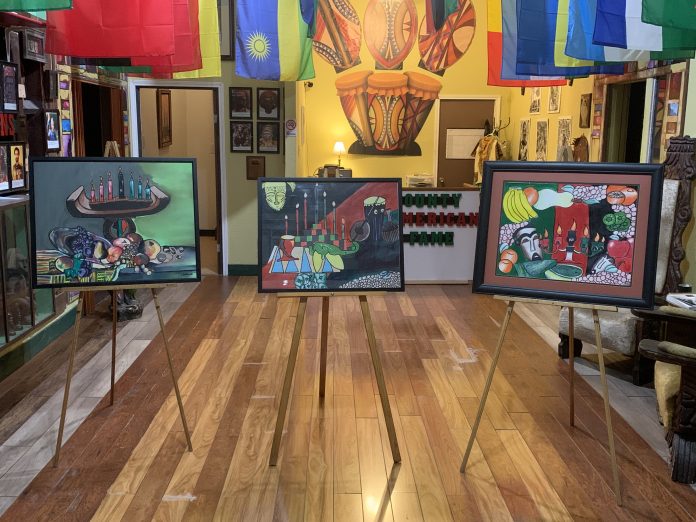 This week the African American Community celebrates Kwanzaa, the African version of Christmas. Each day from December 26th to January 1st represents and has a significant meaning and purpose of life in the African American Community. The paintings will be on display in the Ellis County African American Hall of Fame Museum and Library through January 1.
This week the museum will be open from 1:00p to 5:00 pm. The paintings were done by Artist Jibril Rasheed and Jabari Rasheed. Both paintings are previous Kwanzaa Festival of Dallas 1st place winners during Jibril's middle school days at Desoto West in 2003 and Carter High School in 2007. Jabari completed his award winning drawing while attending Desoto west in 7th grade in 2007.
To learn more about Kwanzaa, click here.