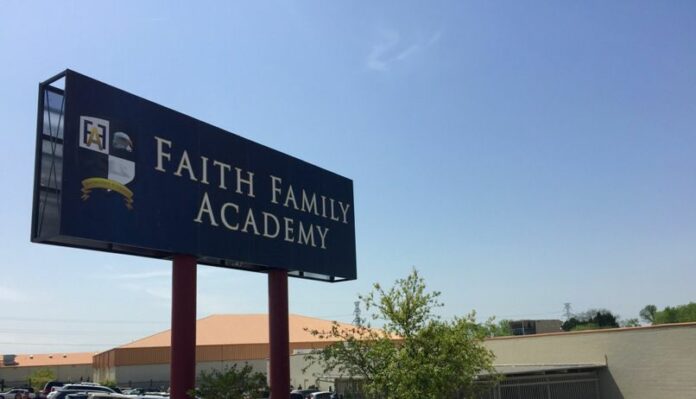 First Graders at Faith Family Academy's Oak Cliff and Waxahachie Campuses Will Attend!
DALLAS – A child's first year in elementary school is a rite of passage that includes many "firsts" and on March 31st, Faith Family Academy will create another significant milestone by hosting its inaugural First Grade, First Prom. The night will feature music and a feast befitting of a seven-year-old's palate: chicken nuggets, French fries, cookies and juice. The festivities start at 5 p.m. at Crozier Hall, 2218 Bryan St., in Dallas.
Each Faith Family Academy first grader, from Oak Cliff and Waxahachie campuses, is invited to dress in their finery and bring one parent/guardian to create a memory that will last a lifetime. In symmetrical planning, Faith Family Academy's seniors will have their prom at Crozier Hall later in the evening.
"We know as educators that the first year of school can be overwhelming for both students and parents/guardians," said Dr. Mollie Purcell Mozley, Superintendent of Faith Family Academy. "The first-grade prom is a celebration that will set the stage for many more accomplishments during the students' years at Faith Family Academy."
About Faith Family Academy
Faith Family Academy is an open enrollment free, public charter school district in Dallas and Ellis counties, with a mission to educate, empower and inspire every child for lifelong success. With a focus on college, career, and military readiness, Faith Family Academy serves almost 3,000 students on two campuses in Dallas (Oak Cliff) and Waxahachie, Texas.
Signature Programs including EXPLORE360® Adventure Learning, Navy JROTC, championship-caliber Athletics, Two-Way Dual Language, Dual Enrollment College Credit and Visual and Performing Arts are just a few ways Faith Family Academy puts students first to extend public education beyond the classroom.