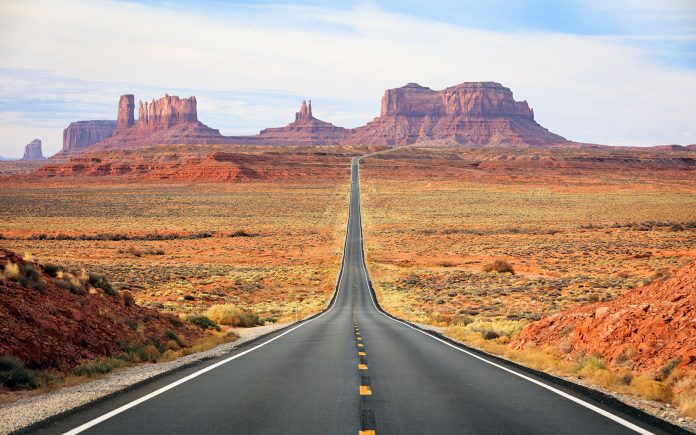 I have always been a part of a "trivia" family. Game night has always been very popular at my house, even my circle of friends has always tried to stump me on some off the wall question and usually I know the answer or come pretty close unless they ask "What movie is this line from?" Those questions always get me except the ones that are so well known that I'd have to be crazy not to get correct…like "Say hello to my little friend" from Scarface, "Here's looking at you kid" from Casablanca, "Luke, I am your father" from Star Wars: Episode V the Empire Strikes Back. But one that I feel everyone will know is "Life is like a box of chocolates, you never know what you're gonna get" from the cult classic Forrest Gump.
It's my husband's favorite movie and I think we've watched it close to 100 times if not more, and who knows how many times he has seen it alone. I won't lie, it's a good movie, and I do enjoy it every time I watch it. You can't help but love Forest and chuckle at all the life experiences he just happens to fall into. Forrest is different but brilliant, simple but extraordinary and like most others he loves deeply, but for one person and his person is Jenny, pronounced "Jenn-Nay" in Forrest's southern accent. So many historical moments are depicted throughout this popular cinema, most impersonate the lighter side of what we might wish those moments in history could have actually been. There are many scenes that stand out as favorites but I think my favorite is during the last of his running scenes through the desert and all of a sudden poof, just like that he decides to stop after so many months of non-stop movement and go back home.
That scene was filmed in Utah, very close to the Arizona border. As you travel southwest on Hwy 163 just after you go through Mexican Hat, Utah, you atop a hill that displays the valley and a landscape like I have never seen before, the pillars of red rocks seem to push up from the earth and appear to touch the sky. The majestic landscape has been the backdrop for more than sixteen movies, including Stagecoach, Forrest Gump, and 2001: A Space Odyssey, plus dozens of television shows, music videos, and commercials. Straddling the border of southeastern Utah and northern Arizona, Monument Valley lies within the Navajo Nation Reservation's borders. The Navajo name for the area is Tse Bii' Ndzisgaii, which means 'valley of the rocks. If you've never been you should really do yourself a favor and visit this fascinating red desert of Utah.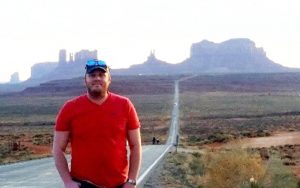 Now, if you want to stand in the exact spot that Forrest spoke the words "I'm pretty tired…I think I'll go home now" you will want to stop at mile marker 13. Don't worry about missing it, there were several and I mean several people there waiting their turn to stand in the middle of that desolate place to do their best Forrest Gump impersonation. Forrest had run for 3 years, 2 months, 14 days and 16 hours…I personally don't suggest getting there by that mode of transportation, I think I would drive if I were you. But however you get there, just get there, the scenery is beyond breathtaking, it is simply indescribable. Forrest Gump is played by funny man Tom Hanks and along with Sally Field, Gary Sinise. Robin Wright, Mykelti Williamson and Haley Joel Osment this movie is one that will always be timeless, a rite of passage of sorts. Forrest Gump is rated PG13 with a run time of 2 hours 22 minutes.