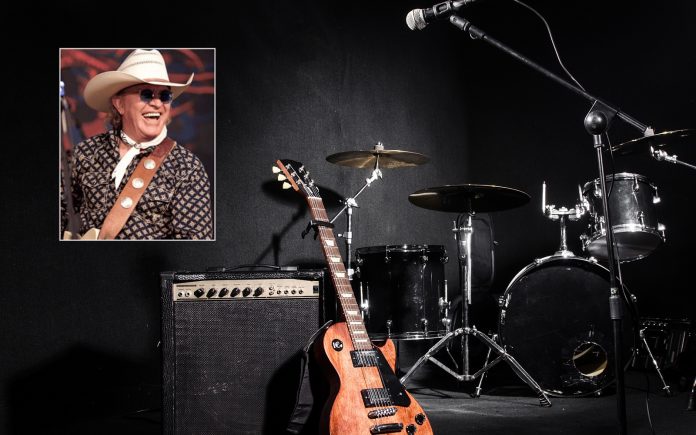 Gary P. Nunn may be best known as one of the founders of the Lost Gonzo Band of the 1970's. He was an early arrival in Austin, Texas back in 1968 when Outlaw radio was just taking root. He played extensively with Michael Martin Murphy and Jerry Jeff Walker back in those days.
Nunn was a key contributor to The Lost Gonzo Band when they recorded Jerry Jeff Walker's landmark ¡Viva Terlingua! album, on which "London Homesick Blues" was a standout hit. During his time with Walker, Nunn recalls, "I was fortunate enough to have some good songwriters come my way. I channeled some of their tunes to Jerry Jeff, and they became some of his more popular songs, even today. I seem to have always had a knack for finding a tune." And Nunn's own songs have always served him well, being recorded by stars like Willie Nelson, ("The Last Thing I Needed, The First Thing This Morning") which hit #2, Rosanne Cash ("Couldn't Do Nothing' Right"), which hit #15 on the country singles charts), David Allen Coe, and many other artists.
The Live form the Majestic album was recorded in 2008. The listener is given a true appreciation for Gary's magical ways with words and his band's enthusiastic renditions of classics "What I like about Texas" and "Think I'll Go to Mexico". These songs will find their way onto your "must play" list. If you do nothing else with this album, just listen to the fast-paced lyrics of "Roadtrip" and tell me you don't want to go "cruising down US 281″ and go "looking like a Lukenbach good time Saturday night".
CD Play wrote the following review of the album:
If you track the life of Gary P. Nunn, you will find that he was also an
incredible support to (Michael Martin) Murphey before venturing out on his own and becoming a Texas Music icon. Nunn, one of the most universal players on
the scene, was a natural talent. Gary P.'s performance at the
Legends concert is perhaps the best one ever recorded. Whereas "Home
with the Armadillo" has certain significance in today's time, his show that
evening was packed with tracks that have propelled him to his current
status. Adding a few new songs and performing them in the way that
makes him a true professional, only leads me to believe that over time,
this album will gain the same significance.
For those die-hard fans, mark your calendar for April 23-26th 2020, as Gary P. will be making an appearance in Waxahachie during the Crossroads of Texas Music and Film Festival. It's sure to be a night to remember as he will surely fill the Chautauqua and rattle the wood rafters off their support beams. For more information on the festival click here.
To watch an interview by WFAA with Gary P. Nunn, click here.
Let us know if you have ever witnessed Gary P. in concert, or tell us some of your fondest memories by commenting below.