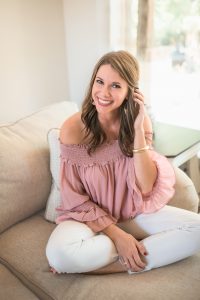 Hey y'all! My name is Whitney Bang and I am the proud owner of Remedy Home Design, a full-service interior design firm based out of Waxahachie, TX. I am very passionate about home design, remodels, and that room in your home (and everyone's for that matter!) that is overlooked, cluttered, forgotten, and unloved. The potential in your home, and the ideas to bring it together to be exactly what you have envisioned, literally keeps me up at night from excitement.
I am Waxahachie born and raised, and a 4th generation resident. I love the charming "small town USA" feel. Not to mention the friendly people, family run businesses, and *gorgeous* historic homes. I am a proud wife and mother of two, a Texas A&M University graduate, and I earned my doctoral degree at UT Southwestern Medical School. This prior Physical Therapist had a big change of heart when I fell in love with interior design. I have enjoyed helping friends and family with design for years. A few years ago we purchased a home and did a complete total gut job remodel, and it was just a dream to rebuild, rethink, and redo to its potential. That pretty much sealed the deal for me, so this business, and the stirring in my heart, has been in the works for years. I could literally be in a pile of paint and tile samples all day long every. day. Before I could even open as a business, when it was still just a thought in my own mind, someone hired me to help design for her entire home remodel. I truly felt this was the Lord's way of saying YES you are going to do this, and NOW is the time. I am truly so excited to be living out a dream, and I would love to help you or anyone you know with whatever design dilemma you are facing. Please reach out, and I'd love your support! You can visit my website at www.remedyhomedesign.com or find me on social media to follow along on our design adventures!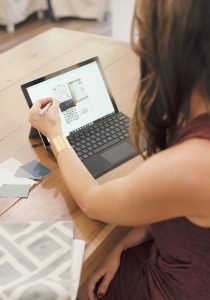 The process: When clients reach out to me, I typically get details on what exactly they need help with, have them send a few photos of the space now, and develop a bid for my assistance. Many people charge by the hour, but I prefer to give my clients a set price per project, so there are no surprises. I want the entire process to focus on open communication and clear expectations, so we are all on the same page. I also do in home consultations  for on the spot design advice on things like wall colors, furniture layout,  cost effective updates, etc. – basically any design issue, I'm here to solve it big or small!
My favorite season to decorate for by far, is FALL! I typically decorate for fall a week or so after Labor Day. The rich colors, anticipation of cooler temps , upcoming holidays, and cozy vibes really speak to me. It's not only about the decorations, its about the feeling you get when you see fall décor – that's what gets me. I like to have as many natural elements as possible, bringing in lots of real pumpkins, wheat, branches, and greenery. Authentic and natural always takes the cake!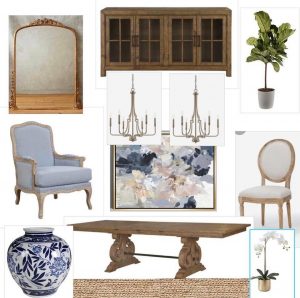 My personal favorite color palette: Oh wow, that's a hard one. I gravitate to different palettes allllllll the time. Lately a favorite has been a warm gray with bluish undertones, blush, off white, and brass. I think it's my current favorite because I'm seeing it come to life in a clients home! Its gorgeous!
But if I had to pick a classic, my favorite palette is honestly a warm white and weathered wood, paired with any color under the sun. Well, maybe not orange or yellow… Keeping my home mostly neutral  allows me to change up accent colors seasonally. I love having the flexibility to easily change out pillow covers and throws, yet dramatically change a space. Score!
My goals for next year: Grow in experience, take design risks (doing something unique always pays off in my book!) and ultimately always make my client feel that their spaces are truly a reflection of who they are, what they like, and what they need functionally.
What's exciting you these days? Well, I'm pretty easily excited, so lately seeing some brand new unique brass light fixtures installed, my clients totally empty dining room now coming together, and crossing off DIY projects and décor needs in my OWN home. Seeing  design visions come to life, you can't top it!
What I can help with: new home builds (floorplan ideas, selections for things like tile, paint, light fixtures etc, exterior design), renovations (full or partial), commercial design, single room redos, outdoor living areas, in home consultations, and smaller projects like gallery walls, etc!