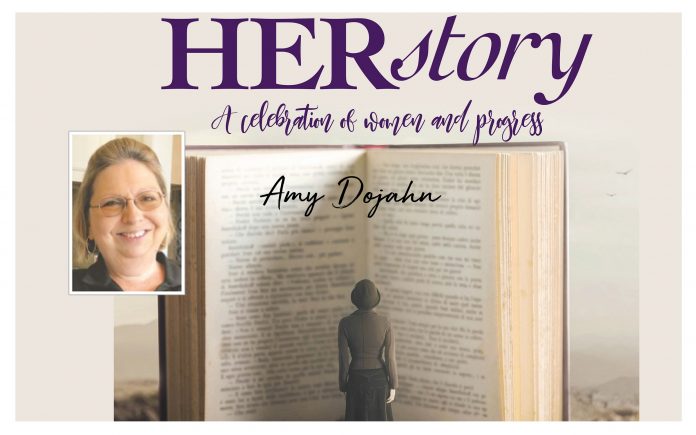 A Servant's Heart
Ennis resident Amy Dojahn is a licensed professional counselor and co-founder of the Runnin Free Ranch, which specializes in equine assisted counseling. Runnin Free Ranch was founded on the Bible verse, "Now the Lord is the Spirit, and where the Spirit of the Lord is, there is freedom." 2 Corinthians 3:17. On its website, runninfreeranch.org, the nonprofit shares its mission statement: "to provide a non-judgmental, non-pressured environment where veterans, at-risk youth, those with special needs and their families can experience freedom, hope and positive life-changing relationships through the facilitation of equine assisted counseling/activities."
Runnin Free Ranch believes that a hands-on experience challenges people to look at themselves and the world in a new way. People who have struggled with physical, emotional, mental and or spiritual issues can have significant breakthroughs with the aid of equine assisted counseling/activities. "I chose this field to help people," Dojahn said. "I took psychology in college to do this and also because I feel like I need to help myself by my own awareness and my strong belief in Jesus."
Dojahn has been in a wheelchair since she was 10 years old after being diagnosed with juvenile rheumatoid arthritis at the age of 3. "I am thankful [God] has made me the person I am," she said. "My faith in God is the most important thing to me." Dojahn was born and raised in Ennis and she still lives in her childhood home. She graduated from Saint John's Catholic School in 1983 and received her master's degree in counseling education from the University of North Texas in 1991. She has been a licensed counselor since 1994.
Since she was in her early 20s, she has been driving and she met her husband, Kenneth, when he worked for a company that did handicap-conversions for vehicles. With the marriage, Dojahn gained a stepdaughter who was 14 when she and Kenneth wed and is now 34. Runnin Free Ranch has been the Dojahns' ministry since 2015. "Horses have always been a part of my life when I was growing up," she said. "I had a Shetland pony. Horses are in my heart." Within her counseling practice, Dojahn has a special place in her heart for the equine counseling she and her husband are able to provide on the land behind their home. This therapy is given without a fee, with clients able to make a donation if they desire. "Our clients interact with the horses, which enables them to learn about themselves," she said. "Building a relationship with the horses enables this to happen. When we work with children, Kenneth focuses on the safety and I focus on the kids. Horses are like kids – they fight or flight, so we focus on their safety at all times. "I strive to build a relationship with my clients," she said. "Life is all about relationships. Some of the cases are tragic and I have to compartmentalize things. I can't change or fix anyone but I can guide them and give them the tools they need. Sometimes clients stop treatment and later return when they are ready."
Runnin Free Ranch is a 501(c)3 nonprofit and operates on donations. For additional information, contact Dojahn at 214-399-4270 or visit its website here.