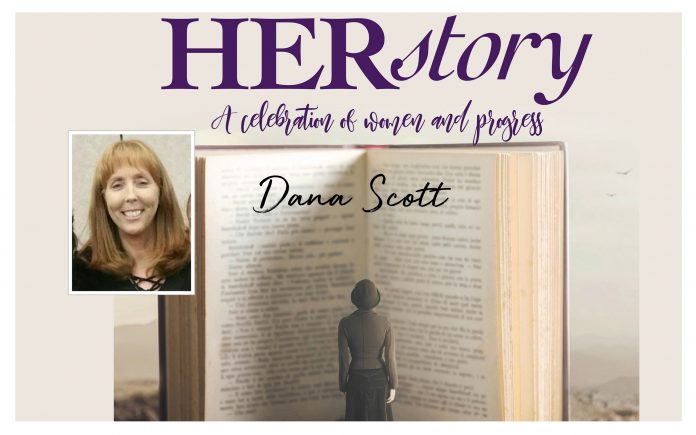 Educator, Coach and Mentor
If you have kept up with Waxahachie Lady Indians athletics in the past 24 years, then it's likely you've heard mention of Dana Scott and the numerous accolades she's received over the years with Waxahachie ISD.
Born in Carnegie, Oklahoma, Scott grew up and graduated in Clyde, Texas. Talking about her roots, she jokes, saying, "I'm a huge Sooner fan!"
An athlete herself, Scott attended McMurry University from 1985-1987, where she played on the women's basketball team. She then transferred to Angelo State University, where she graduated with a B.S. in education.
"I taught and coached at Midlothian Middle School from 1990-1996," she told the Sun of her early years in education. "I coached volleyball, basketball and track and taught eighth-grade ELA and 6-8 PE. I was the girl's coordinator at the middle school (now Frank Seale Middle School) my last two years there."
In 1996, she joined Waxahachie ISD as a freshman English teacher, which is what she still teaches today.
Asked about the sports she has coached in Waxahachie, Scott said, "I was the JV basketball coach for the first 12 years and was the assistant coach when we finished state runnerup in 2000 and then state champions in 2006."
"I am currently the JV volleyball coach and have been thrilled to be part of such a successful program," she said.
Scott has also served as the head girls track coach since 1998.
"We have been fortunate enough to have had five state qualifiers," said Scott, who celebrated her 30th year of teaching and coaching this school year.
This is year makes Scott's 30th year to teach and coach.
"This season started off really well," she said of this spring's track team. "We won our first three meets against Midway, Red Oak and Kennedale, and then finished second at our home meet, Big Green, before this coronavirus shut us down."
With Waxahachie making the switch from 5A to 6A, she touched on how they had prepared for the jump and said that, while 6A was tough, she believed her team met the challenge well.
"We went from a district with track powerhouse Lancaster to a district of powerhouse DeSoto so we are used to competing against the best," she said.
In 2003, Scott was selected as Teacher of the Year for Waxahachie Ninth Grade Academy but doesn't consider it as her biggest one.
"I feel like my biggest accomplishment is seeing all of my former students and athletes go on to be successful in life," she said. "I don't have children of my own, so these are my kids. I have a 'proud mom moment' every time I see them. I have been very blessed to have been able to teach and coach so many great kids!"
Scott also shared several of her favorite moments with the Sun.
"There have been so many," she said. "Going to state in basketball and track was very exciting. Honestly, my favorite moments are when I have been able to teach and coach the kids of former students and athletes. That is one of the best parts about being lucky enough to teach and coach in WISD for these many years. This school district is like a family and I love it here."
Scott describes her philosophy of teaching and coaching as one where she isn't just teaching a subject or coaching a sport, she's teaching and coaching kids to be "successful in life."
Reflecting on her own influences for going into coaching and education, she said, "I was fortunate to have a seventh-grade science teacher and a high school coach be huge influences on my life – and I just want to give back a little of what was given to me."
During a 30-year career, it's easy to estimate Scott has taught thousands of students, a number that surprised her even when asked about it.
"I have been blessed to work with so many great kids, teachers, coaches, administrators, support personnel and community members over the years," she said of her tenure at WISD. "I am grateful for their friendship and kindness. Waxahachie is a place that, if you aren't originally from here, you wish you were."
Coach, educator, mentor and much more, Scott has poured her heart and soul into WISD – and her passion for what she does is apparent to all who cross paths with her. In addition to her work at WISD, she is a member the Texas Girls Coaches Association, Texas Track and Field Coaches Association and USATF. She attends First Baptist Church in Waxahachie.