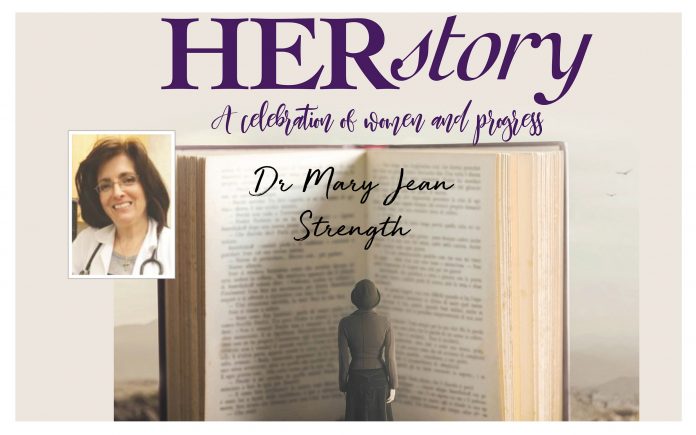 Treating each child like her own
Dr. Mary Jean Strength, or "Dr. Jean," as she is lovingly called by her pediatric patients and their parents has been serving the Ellis County community since 1989 at her successful practice in Waxahachie. Born and raised in West Dallas, Strength graduated from Justin F. Kimball High School in 1977. She attended the University of Texas at Arlington as an undergraduate before entering the University of Texas Medical School, from which she graduated in 1985 with a medical degree in pediatrics. After completing her internship at Children's Medical Center, Strength became a licensed pediatrician in 1988. She has also served as a teaching professor at Children's Medical Center. "I originally aspired to be an ob/gyn but, after delivering a few babies, I knew I wanted my career to be caring for babies and children," Strength said.
She shared with the Sun that she wanted to get into the medical profession because "doctors in days past had a selflessness about them." "I was very young and at that time there were few women in medical school," Strength said. "They mentored me but, because I was so young, I can remember being told I was too young. One time I was volunteering in my off-time at a hospital while I was still in medical school and a doctor told me that I should quit because I was too young and that I wasn't enough."
Being told she was "not enough" was a motivator for Strength – and she has carried that into her practice as a motivator for some of her patients. "When I have a patient that has indicators of (low) self-esteem, I tell them they are enough and to never allow people to tell them they aren't enough," she said.
Strength is a firm believer in the adage that it takes a village to raise a child. "I want everyone to know that when you come here, we are like family," she said. "I treat all my patients like they are my own child. It is a team effort. I want the parents to know I'm on their team and that we can do this."
A self-described health food nut, Strength said she only eats healthy food and does 150 squats every day in her office. Her hobbies include a love for science fiction, with her favorite book being "Brief History of the Dead." She offers also the advice that "the treatment for old age is hanging around young people."
Strength met her husband, Kevin, former Waxahachie mayor and current city councilman when he was a young firefighter. "He brought a patient into the hospital while I was on duty," she said. "We fell in love and had a 30-day courtship before we were married." The Strengths have four children between them, two daughters and two sons. They have two grandchildren with a third due in April. They have been married for 30 years.