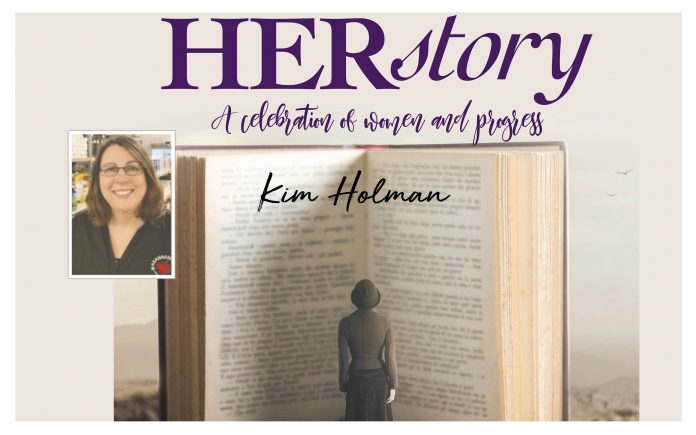 Making a difference 'one neighbor at a time'
A longtime person of service dedicated to helping others, Texas native Kim Holman is making a difference one neighbor at a time as the executive director of Waxahachie CARE. "I had been a stay at home foster mom for four years and was ready to go back into the workplace but I wanted something worth doing," she said. "I didn't want just a job. I wanted something with meaning, something that made an impact."
Leaning on her faith and encouraged by her husband, Holman was eventually led to Waxahachie CARE, a 501(c)3 organization that provides food and other assistance to residents in Waxahachie and the surrounding area. The nonprofit was founded in the home of its first executive director, Mattie Borders, when she saw how many people were going hungry in her community. The organization became known as Waxahachie CARE in 1993.
Since taking on the mantle, working at Waxahachie CARE has become Holman's absolute passion. "Being at CARE has made me get out of my comfort zone, respond to needs in various ways, meet people where they are and experience new activities, places and people," she said. "I enjoy working alongside the volunteers. I have a great support staff through the board of directors and fantastic employees. "We stand united on so many issues and I am very blessed to be surrounded by smart, innovative and unique people," Holman said. "They challenge me daily, which has helped me be prepared for the unknown and to conquer my to-do list while we work together. All of us are independent but we all have the desire to work together to accomplish tasks, projects and lean on each other when times are tough. "God has brought a wonderful group of people together at CARE," she said. "We are family. As we love each other, we love our neighbors and strive to do what's right."
As far as the future is concerned, Holman doesn't know what it holds but she doubts if she will ever truly stop working at Waxahachie CARE. "When the time comes for me to pass the baton, I will gracefully step aside and allow the incoming leader to take control," she said. "But there are so many capacities to serve at CARE, financially, delivering meals, picking up food, being an advocate to the community and much more. So, I hope I will still be able to give and be a part of CARE, just in a different dynamic." Holman encourages people to find their own causes they are passionate about and support them. And, if any neighbor needs some assistance from Waxahachie CARE, do not be afraid to knock on its door. "No matter the circumstance, we are here to assist and help people get back to their daily living," Holman said.
Waxahachie CARE is located at 1208 Ferris Ave., Waxahachie, and is open from 9 a.m.-2 p.m. Monday-Thursday. For more information on how to support it or to volunteer, visit its Facebook page or its website here.
"We don't just give food each month and go home," Holman said. "We strive to meet needs, build relationships and be open to change at the benefit of others."