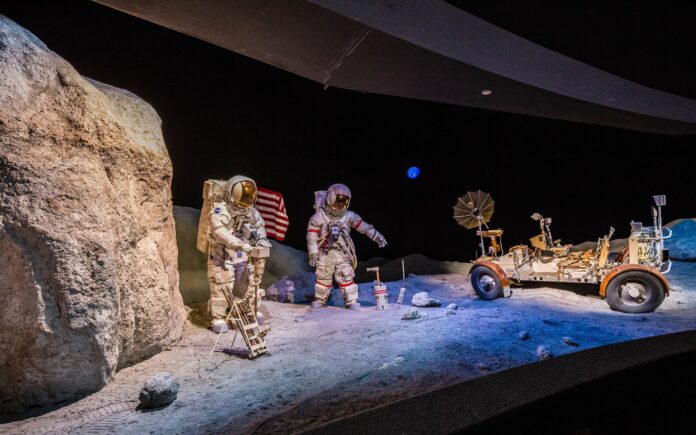 Long before Covid, I wrote an article about some of the fun things to do in Houston with kids. The Children's Museum, the Houston Museum of Natural Science and the Houston Zoo are all on the "must do" list, but Houston still has so much more to offer. My husband and I recently had the opportunity to take our grandchildren to Houston again for a few days and explored even further.
Space Center Houston (https://spacecenter.org/visitor-information/ ), located less than an hour south of downtown, is intriguing for children and adults alike. All of us walked in with our mouths agape as we took in the immensity of a NASA 905 shuttle carrier aircraft with the space shuttle replica on its back. Our granddaughters loved walking through both, especially seeing the toilet and exercise equipment.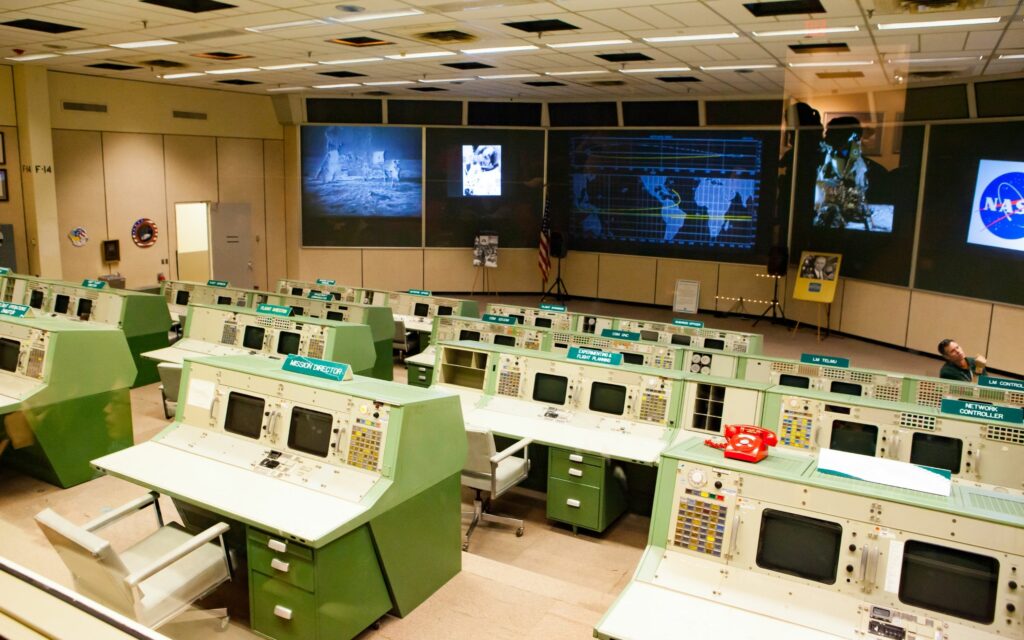 Space Center Houston has an area for hands-on experiences for kids that includes attempting to dock the space station and lifting weights on various planets to experience the pull of gravity on each. Visitors enter the Destiny Theater to see the film, Human Destiny, which gives an interesting perspective of space travel. Upon leaving the theater on the opposite side, visitors see the Starship Gallery that highlights actual spacecraft used on missions.
We could all touch a piece of moon rock and a piece of rock from Mars, which was especially exciting to the kids. (It was exciting to us, but we tried to look as though it was nothing special.) The Astronaut Gallery had spacesuits worn by various astronauts with stories of the men and women who wore them.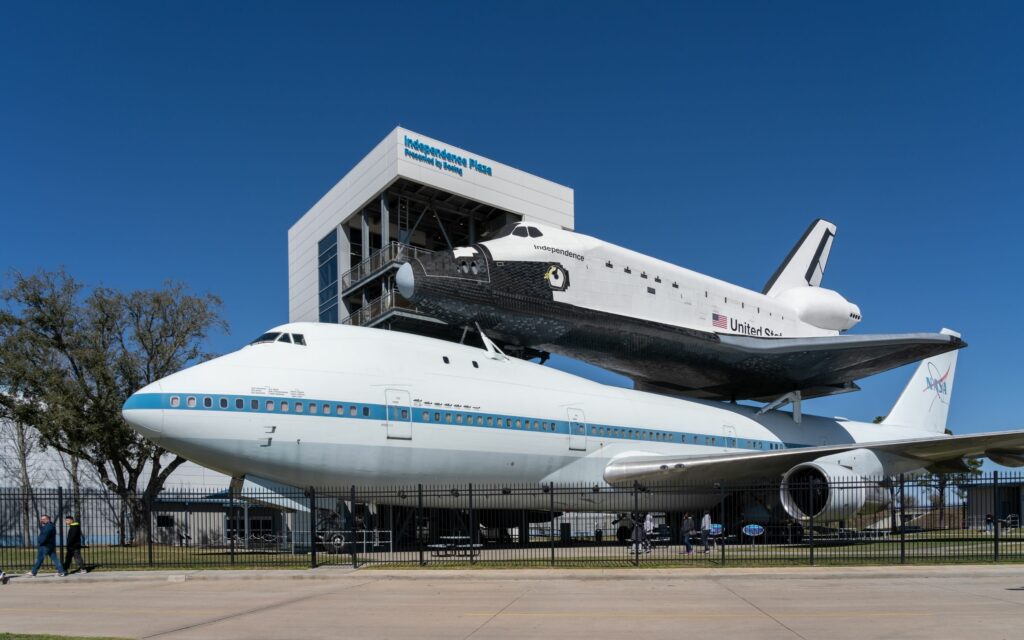 Tram tours are available that take visitors to Mission Control, George W.S. Abbey Rocket Park, and the Astronaut Training Facility. If you want to take the tram tour, sign up early. The tours fill up fast. I would recommend them for older children because of the requirements.
If you need a break, the Zero-G Diner, aka food court, serves good food with large portions. The only drawback is that someone has to go to various areas to pick up if members of the group order different items, thus making it tricky if there is only one adult and multiple small children. The pizza got a thumbs up from our six-year-old and we enjoyed the fresh salads.
Space Center Houston, with lunch and without the tram tour, took us about 4 hours before the six-year-old (and I) got tired. My husband is looking forward to going back for a longer visit that will give him time to do the tram tour and read all the information.
A few notes may help improve your visit. Space Center Houston gets very crowded on school breaks. We thought we had beat the crowds by going at an off time; however, school field trips were abundant. After 1:30, the crowds thinned immensely. Also, if you are a member of a different museum, check to see if Space Center Houston is a reciprocal museum. We are members of the Perot Museum in Dallas and went in free of charge.
There are still more places fun for kids in Houston. Do you have any special ones to share?
– Candace Ahlfinger has loved traveling since she was little and has always been on the go whenever possible. Now she is retired and gets to do what she loves best… TRAVEL! Whether it's traveling with her wonderful husband, or our children and grandchildren, traveling is a great experience that enriches her life. Because she always enjoys reading and hearing about others' travel experiences, she wants to share her travels with the Ellis DownHome readers.