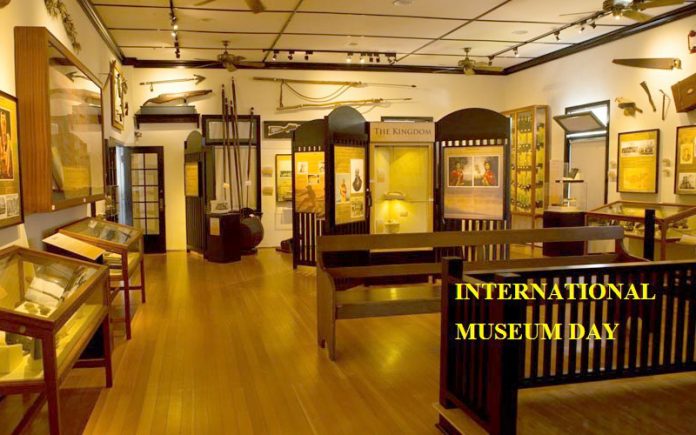 International Museum Day
May 18
The word museum comes from the Greek "mouseion," the temples dedicated to the Muses and the arts they inspired. The Museum of Alexandria, erected around 300 BC, was the most famous museum of the ancient world. The modern museum began to take shape during the Renaissance, as a renewed interest in classical art and architecture drove wealthy merchant and banking families to form collections of art as status symbols. The British Museum, established by an Act of Parliament in 1753, was originally housed in a large mansion in Bloomsbury, and for nearly half a century, it required a formal application for admission. Originally housed in existing buildings such as palaces or monasteries, the museum building emerged as its own distinct type of building in the 18th century. Today, museum buildings are considered works of art in their own right, such as Frank Lloyd Wright's Guggenheim Museum in New York City or Frank Gehry's Guggenheim Museum in Bilbao, Spain.
National Visit Your Relative Day
May 18
The Punchbowl website states the importance of staying in touch with relatives very well.  "In today's fast paced lifestyle, it is easy to lose touch with the people you care about. Sometimes you only get to see relatives around the holidays. If they live really far away, you may not get to see them at all. There is a special connection that binds family members together. They provide an unyielding support system to get you through the hardest of times and they are there to celebrate and create memories during important life milestones. To celebrate Visit Your Relatives Day, stop by and say hello to family members that you don't get to see that often. Send them a free ecard, call them, or better yet, host a family reunion!"
Today's Birthdays of Note….
George Strait – Country Singer – 67 – born in Poteet, Texas
Perry Como – Singer – passed at age 88 – born in Canonsburg, Pennsylvania