For a quick Mexican seafood fix, my husband and I enjoy a visit to La Calle Doce, a Dallas Oak Cliff institution since 1981. The restaurant has expanded its original location on 12th Street, thus the name Calle Doce, and added a second location in Lakewood.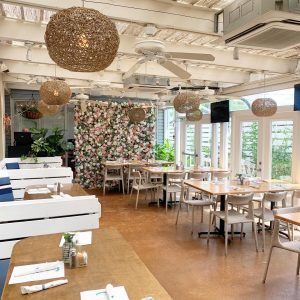 We love the atmosphere of La Calle Doce where we can be assured friendly service in casual surroundings. We know that we can be in and out quickly when we are in a hurry, but we can also linger for conversation when we have more time.
I especially enjoy the warming soups during cold, wet weather. Whether we choose Sopa Anauachalli (Chicken Tortilla Soup) or Sopa de Mariscos (Seafood Stew) we receive a huge bowl of deliciousness full of flavorful chicken or seafood pieces. (The Caldo de Camaron (Shrimp Soup) is also good, but I like the meatiness of the other two better.) Of course, the soup comes complete with chips and salsa that are perfect accompaniments to every dish.
During the hot months, my favorite menu item is Ceviche, fish and shrimp cooked in lime with tomato onion and cilantro. This cool dish, served with chips, of course, makes the Texas heat slip away for a few minutes and I can picture myself on a Mexican coast eating Ceviche and drinking a Margarita. (Did I mention that La Calle Doce also has a full bar?)
Some of my favorite entrees are A La Veracruzana (your choice of fish with all sorts of luscious toppings) and Al Mojo de Ajo (Shrimp sauteed in garlic butter). For those that need a traditional Tex-Mex fix, there are tacos and enchiladas. Fried seafood lovers can also be satisfied with selections of fried fish and shrimp.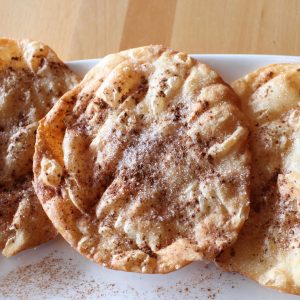 What would a meal be without dessert? The sopapillas at La Calle Doce were the perfect ending for me, but they also have flan, tres leches cake and apple crisp on the menu.
Fresh ingredients are a part of every dish served at La Calle Doce. They are just waiting to serve you.
-Candace Ahlfinger is a lover of travel, adventure, and good food and fun! Traveling is a great experience that enriches her life, and she loves to go anywhere and everywhere with her wonderful husband or her children and grandchildren. Whether it's trying a new local restaurant or sharing a long-time favorite, she loves giving the readers of Ellis DownHome new places to try!