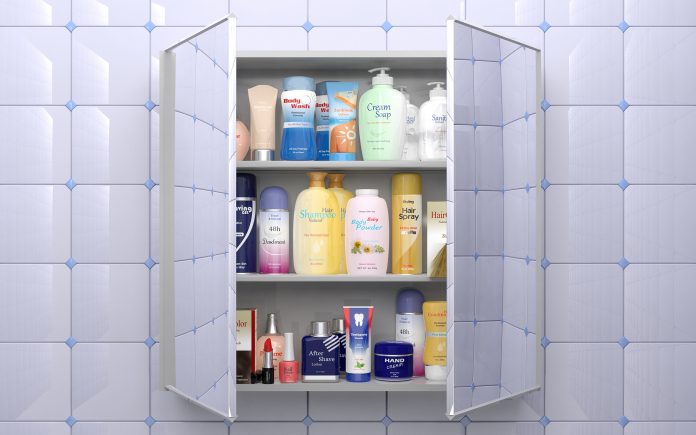 In an effort to have good hygiene and look (and smell!) presentable, we have a WORLD of products at our fingertips! If you run through the hygiene products you use on the daily, I think you'd be surprised how long the list is!!
Toothpaste
Mouthwash
Hand soap
Body wash
Shampoo
Conditioner
Lotion
Deodorant
Face wash
Toner
Moisturizer
Hair gel
Hairspray
Foundation
Powder
Eye liner
Mascara
Eye shadow
Lip stick
Lip balm
Blush
Hand sanitizer
Perfume
After shave
Shaving cream
Cologne
Baby shampoo
Baby wash
Baby lotion
Most of these products are used before your first bite of breakfast!!!
I don't know about you, but I feel pretty good about washing my hair, slathering on lotion, putting on deodorant and brushing my teeth so I can start my day as fresh as a daisy. That's what we're hoping the people AROUND us are doing, too, right?? That's self care 101.
Each of the products we use has a list of ingredients. Have you ever thought to look at that list? I never really had! I just used what I've always used…or what was on sale…or what smelled the best. To be quite honest, I wouldn't even know what the ingredients were in the first place.
Sometimes ignorance is bliss!!!
According to Dr. Tom Reed in his book Your Health has been Hijacked, "There are more than 25,000 chemicals in cosmetics sold in the United States, yet less than 4% of these ingredients have ever been tested for toxicity and safety. The European Union has banned over 1,300 chemicals found in cosmetics. The FDA has banned eight and restricted three.  The average woman puts 515 synthetic chemicals on her body every single day without even knowing it. And 60% of what we put onto our skin is absorbed into our bodies."
Whoa.  Let that sink in.
Products that the European Union has banned, due to the harm it can cause, such as cancer, nervous system disorders, miscarriages, birth defects, chronic fatigue, depression, joint pain, sterility, hormone imbalances, early puberty, organ damage, etc, we are mindlessly using daily.
That means that we can go buy baby wash at the grocery store that might not even be legal to sell in Europe because it is considered dangerous.
When it comes to product ingredients, did you know that ingredients are innocent until proven guilty? Wrap your brain around that. They are "innocent" until enough people have been harmed.
I know this can all sound kind of scary. Don't worry…the sky isn't falling! The good news is that we have CHOICES! Now that you KNOW better, you can DO better!!
So…it's time to do a little scavenger hunt!!! Go grab some of your products that you use daily and check those ingredients.
Keep an eye out for the chemicals in the "avoid" list in the graphic below.
Also make sure to check for "fragrance." Fragrance is considered a "trade secret" and companies don't have to disclose the chemicals they used. Fragrances are a definite no-go in our household.
Keep a list of your products you know you need to replace. You don't have to panic and make all of your changes at once…that can be overwhelming and expensive. We changed our household over a little at a time.
I'll be sharing more articles on better options and what our family uses, so keep checking back!
If you just can't wait, for the products I don't make myself, we do most of our shopping online through a company called Young Living*. They have a seed to seal guarantee regarding the safety of their products. It's one-stop shopping for us. We 100% trust the products we purchase through them so we no longer have to check ingredients, which is a huge relief. Each month, we fill our virtual "shopping cart" with the toiletries and products  we need and it's delivered to our door. We actually participate in the optional monthly shipment program (Essential Rewards) because we receive up to 25% back in product credit on our purchases, plus lots of additional free products. We've ordered our skin care, body care, make up, housecleaning products, dental care and supplements from them for several years and have been beyond pleased with their products, customer service and global mission. Although you need a membership to shop (see below), you can browse through their products at www.YoungLiving.com
* Young Living, like Costco, requires a membership to make purchases. A one-time fee of $35 provides a lifetime account (and comes with a bottle of Stress Away). Or you can choose a starter kit, which has significantly discounted products. The Premium Starter Kit includes a lifetime membership, medical grade diffuser and 12 essential oils (over $400 worth of product for $165). This is absolutely my recommendation. The Thieves Starter Kit is also an excellent way to jump start your toxin-free journey.  Find a YL distributor to help you set up an account and use their referral link. Or, you are welcome to use mine – Bit.ly/kscott