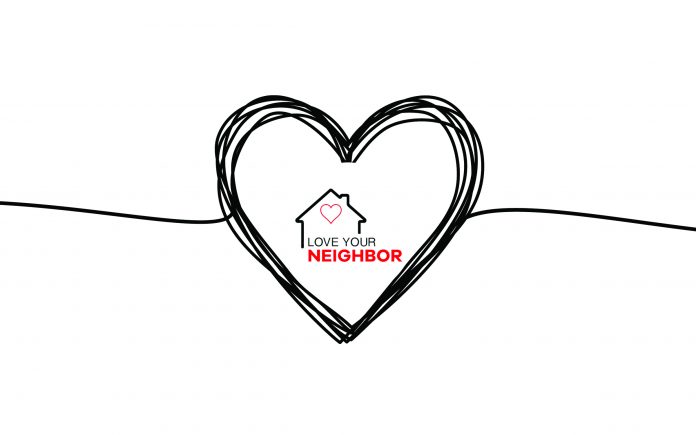 LOVE
Love your enemies and pray for them. – Matthew 5:44, NIV
Have you ever experienced "mob rule"? By definition, it is "control of a political situation by those outside the conventional or lawful realm, typically involving violence and intimidation." It is NOT an act of love.
On November 22, 1963, I was employed by Metropolitan Life Insurance Company located in Dallas Oak Cliff, at Zang  Boulevard and 12th Street. A few of us had gone to lunch near the Texas theater. On the way back, we learned about President John F. Kennedy's assassination. We also learned about Dallas Police officer J. D. Tippit being shot and killed a couple of blocks from our office. Somehow word came to us that the suspected assassin, Lee Harvey Oswald, was in the Texas Theatre on Jefferson Boulevard. Several of us ran there to see what was going on. Emotions were high at that point.
We became a part of the large crowd standing in the median in front of the theater. Oswald was captured inside the theater and was led outside police officers. The crowd began to chant "Kill him." My emotions caused me to join in the chant and I found myself voicing the same cry! Sounds like the part in the Bible when the crowd chose the release of the criminal Barabbas and turned on Jesus with the cry of "crucify him."
Well, let me tell you, I was horrified how quickly I became a part of "mob rule' that day in 1963. As I came to my senses, I RAN back to my office and begged God to forgive me for my outburst and participation in the emotions of the crowd.
Matthew chapter 5 can bring many of us to our knees as we seek forgiveness for our reactions when we are in "the crowd". Yes, emotions to certain certain circumstances can and do cause us to to be upset and cause less than desired actions.
Challenge: read God's Word and apply what Jesus meant by "Love your enemies". It is written in Leviticus 19:18 to love your neighbor as yourself. Does that instill a conflict between neighbor and enemy or is it an extension of what God's love is all about?
Let us put into ACTION Love Your Neighbor and see what a difference it can make.
-Terry Miller has over 30 years of banking and training experience with major banking institutions.12+ years as owner/principal of Terry Miller & Associates – a training and development firm. He spent 8 years as director of Pastoral Care with Waxahachie Bible Church. Terry is currently semi-retired. Continuing with self-employment directing Terry Miller & Associates, a consulting firm conducting speaking and training engagements, in addition to authoring and publishing 4 books.