Mother's Day is coming up this Sunday! What are your plans for celebrating the one who cares, nurtures, cooks, cleans, and sacrifices day in and day out? Mothers always love flowers, whether they are from a florist, or straight out of a chubby toddler's hand. No matter the cost or effort, mothers appreciate being thought of and appreciated. Knowing that her love is seen and felt by those who receive it is enough for her.
For years, the Mother's Day Corsage was a staple in our Southern culture, but is sadly, a fading custom. The traditional flower for the corsage may be an orchid, but the type of flower is much less important these days than the color of the said flower. If your mother wears a white flower, it indicates her mother is deceased. If she wears a red or pink flower, it indicates her mother is still alive. Many in the younger generations do not remember that on Mother's Day Sunday, each woman would wear a corsage. As a child, I could not wait for that day when I could wear a pretty flower on that special Sunday. Maybe we should bring back this time-honored tradition?!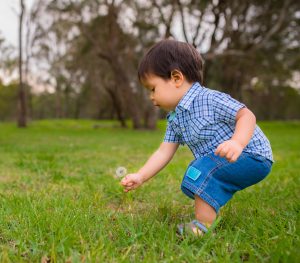 No matter how you celebrate this weekend, make a woman in your life feel special. Remember to be sensitive to women going through infertility, or those who have lost children. You can also think of those women that may have no biological children of her own, but still "mother" those around her. A bouquet of flowers will brighten any woman's day!
– Jane Slone writes articles on gardening for EllisDownHome.com. Jane grew up in Dallas, and moved with her husband to Ellis County 25 years ago. She opened three flower shops, operated, and eventually sold the shops. She taught Microbiology and Anatomy & Physiology at the college level and retired 26 years later. She loves to garden and has become a Master Gardener. Her joy is teaching others about gardening!