National Flirting Day
February 18
This is a day is when you should be aware being a flirt with your spouse or significant other is encouraged. It just feels good to have a loved one be flirtatious.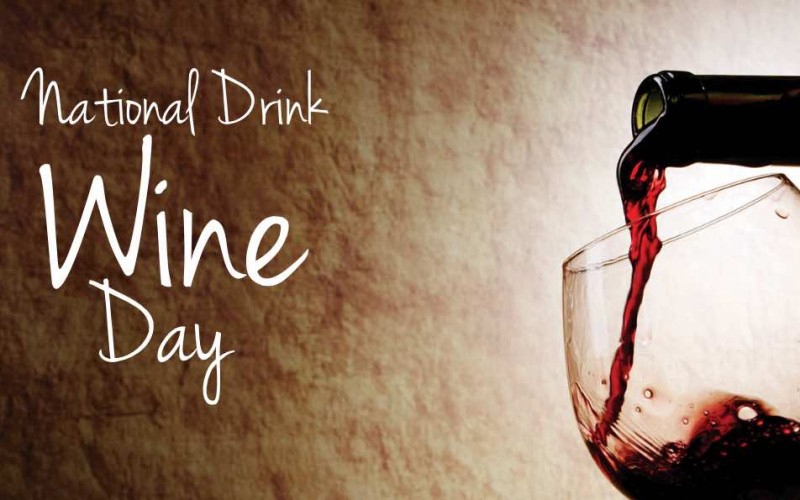 National Drink Wine Day
February 18
Any day is a good day to drink wine, but today is devoted to the celebration of the enjoyment and benefits of wine. Some interesting facts about wine are: there are more than 10,000 known varieties of grapes in the world, the first known reference to a wine vintage was by the Roman, Pliny the Elder in 121 BC, the primary fruit crop in Napa Valley in the 1940s was prunes, not grapes, and the "Cheers" ritual started back in the Middle Ages, when poisoning was a favorite way to get rid of an enemy. To be sure their glass was poison-free, drinkers would first pour a bit of wine into each other's glass, so if there was poison in one, it was now in both.
Today's Birthdays of Note….
Vanna White – Wheel of Fortune – born in Conway, South Carolina
John Travolta – Actor – born in Englewood, New Jersey