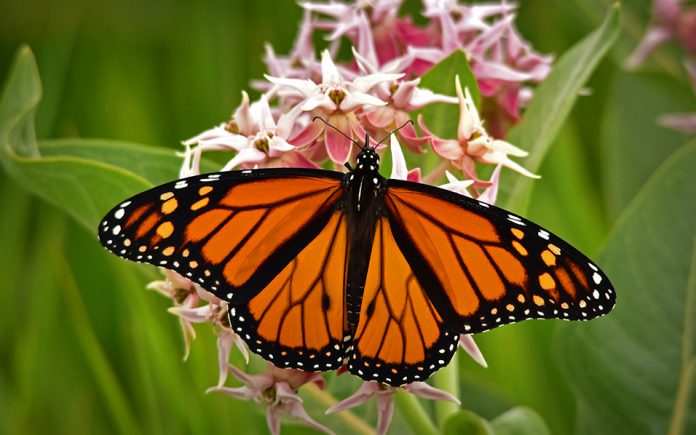 National Western Monarch Butterfly Day
February 5
The Farmers' Almanac tells us each fall, millions of monarch butterflies leave their summer breeding grounds in the northeastern U.S. and Canada and travel some 3,000 miles south to Mexico to escape the cold of winter—a migration that's one of the greatest natural events on Earth. The adult female monarch butterfly lays tiny eggs covered with a sticky substance on the underside of milkweed leaves, which are extremely toxic. The caterpillar hatches from its egg several days later and survives on these milkweed leaves. The monarch caterpillar and adult butterfly retain the poison from the milkweed leaves in its body, thus protecting it from being eaten by predators. The monarch butterfly's bright colors serve as a warning to predators that they are poisonous, and they should attack at their own risk!
Chocolate Fondue Day
February 5
The word "fondue" is derived from the French word "fondre," which means to melt. Today is a great day to have the family or friends gather around a fondue pot (called a caquelon) for all sorts of things to dip in chocolate from fruit to marshmallows. The first fondue was served in Switzerland in 1699 and soon became the national dish of that country. It was a Swiss restaurateur in New York City in the early 1960s who came up with the idea of creating a dessert with hot chocolate fondue as its centerpiece.
Today's Birthdays of Note….
Hank Aaron – Atlanta Braves Baseball Player – born in Mobile, Alabama
Roger Staubach – Dallas Cowboy Quarterback – born in Cincinnati, Ohio