National Square Dance Day
November 29
It's time to find your partner and Dossey Do. People have been doing it for more than 400 years, beginning in England. When Europeans came to America, they brought the dance with them where it was modified into today's Square Dancing. Although it got its name from the traditional dance of four couples forming a square, it morphed into circle dancing in Appalachia and Line Dancing in the Southwest.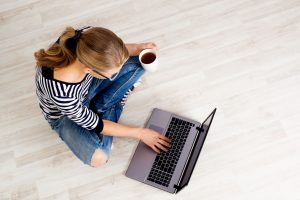 National Electronic Greetings Day
November 29
According to NationalDayCalendar.com, "not long after the advent of electronic mail (e-mail) in 1993, the electronic greeting came along. The first electronic greeting card site was The Electric Postcard and was created by Judith Donath in 1994 at the MIT Media Lab." Although using the Internet to send a greeting doesn't have the same personal touch as a card in the mail, it still is a nice gesture.  ow about sending an electronic greeting today?
Today's Birthdays of Note….
Louisa May Alcott – Author of Little Women – born in Germantown, Pennsylvania
Vin Scully – Sports Broadcaster – born in Bronx, New York