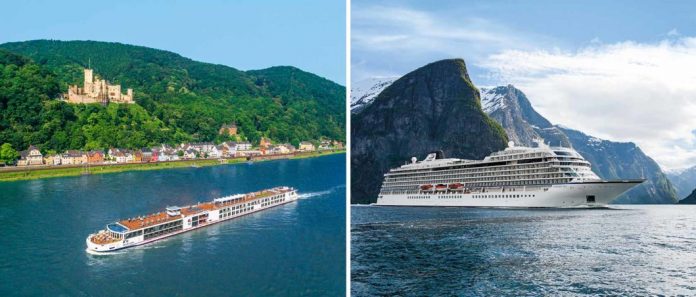 River cruises have become increasingly popular over the last 10 years for many reasons. Like ocean cruises, passengers only have to unpack once, if they unpack. For me, river cruising combines the relaxation of ocean cruising with the advantages of land tours. Both river and ocean cruises give options for pre- and post- experiences before boarding. My husband and I always try to spend a few days on either end of the trip if we have the time. Ocean cruises have storms and hurricanes to deal with, but rivers also have their own set of problems with flooding or drought that can change plans quickly.
For those like me who travel to see as much as possible, river cruises are a good option. Sailing often takes place at night so you go to sleep in one town and wake up in the next. Travelers get to see many places, and excursions are often included in the price of the trip. I may be one of the few, but I don't like days at sea, so frequent adventures off the boat are greatly appreciated. Generally, river cruises also dock in the town, so you can wander whenever and wherever you please.
You have all meals included and many of your excursions are included as well. The food reflects the areas through which you are passing so you may be dining on strudel and Black Forest Cake in Germany and caviar in Russia. (Don't worry. There are always multiple options from which to choose if you are not an adventurous eater!)
Most river cruises are much smaller with fewer than 200 passengers, so they don't have as many options for entertainment, exercise, and dining, but they have the distinct advantage in that passengers get to see the interior of many countries instead of simply skirting the edges. River cruises, with a few exceptions, are generally not appealing to children and, in fact, some lines do not allow children.
Because river cruises tend to be smaller, you get to know the staff and your fellow passengers much better. Don't be surprised to see your wait staff performing in some of the shows. These individuals work tirelessly and fulfill so many functions. In addition to fun shows provided by the staff, the cruise line brings in excellent local performers. The dervish dance, a Fado concert in Portugal along the Douro River, and the oompah band in Germany are only three of the great performances we have seen.
So the decision between a river and ocean cruise? It's definitely a personal choice and, for me, it depends on the places we'll be seeing. Whichever you choose…Bon Voyage!
Have you been on a river or ocean cruise? Which is your choice and why? Please share with us!