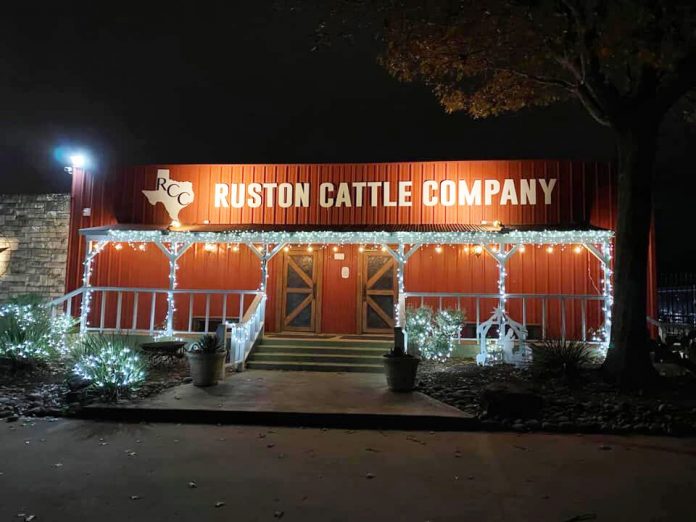 Ruston Cattle Company
3701 N. Interstate 45, Ennis, TX 75119
[email protected]
972-875-8514
We went on a Tuesday night and arrived at 6:30. There was plenty of seating available. Only drawback was the tables are all picnic tables with a max seating of 6. I also really prefer to have a chair with a back; I know, I'm getting old.
The waitress came right over and took our drink orders quickly. Everything came out as ordered.
The atmosphere was nice and clean. Everyone that was working was wearing a mask. They were very attentive to cleanliness.
We ordered the smoked queso and chips for an appetizer. They were excellent.
I ordered the ribeye, medium. It came out a little more on the medium rare side than I normally order but it was EXCELLENT! The flavor was on point. I didn't add salt, pepper or anything else. The portion size was huge, and I couldn't finish it. Bonus for lunch the next day. The baked potato was tasty; although a little small, it was enough for my meal.
The kids had a BBQ sandwich that was HUGE (not a kid's meal). We had more than half of that to bring home as well.
The quality of the food was excellent. The drinks were very cold and kept coming.
We will most definitely go again.
Longtime Waxahachie resident Danny Knight is a small business owner and member of the Waxahachie Police Department. To make suggestions on where he should dine next for a review, message him through the Dinner with Danny Facebook page or email [email protected].