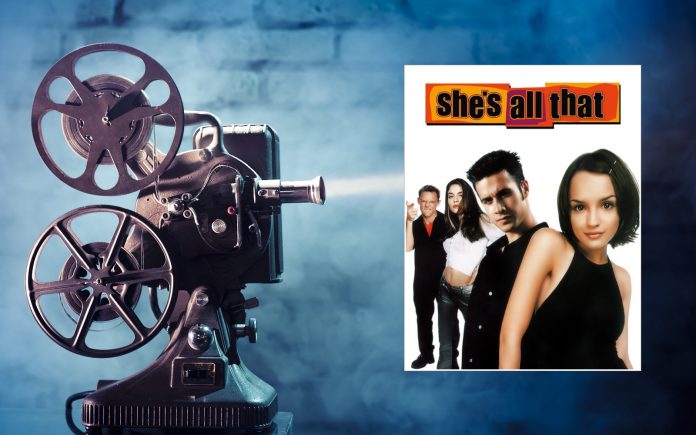 High School… some have fond memories; some have memories they'd rather forget, and some might not remember them at all…but however you feel about your high school days we all knew or were a part of the different "cliques".
There were the jocks, nerds, cheerleaders, mean girls, foreign exchange students, gamers, hipsters, class clowns, stoners, "cool kids", artsy intellectuals and the punks and preps. I might be forgetting a few, but you get the point, and on a general note those groups usually stayed within their boundaries only interacting with others close to their own status…am I wrong?
I guess I was in the group who had friends that were a part of each of these groups… I have always been that type of person who believes that people are just people…yea, I tried to steer away from people who I knew weren't good influences or that would for sure get me into trouble…but I didn't care if they were rich or poor, if they lived in a huge house or if they wore the latest trends…if they were nice to me, I was nice to them.
Now there are so many teen movies that showcase these different groups and there are a few who dig a little deeper to show us just how teens might think, their everyday lives, the pressures they feel from each other, their teachers, and their parents. I will admit, I love teen movies and one of my all-time favorites is She's all that.
She's all that came out in 1999, it's a comedy/drama, its rated PG-13 and it has a running time for 1 hour and 37 minutes. The plot… Zack Siler (Freddie Prinze Jr.) is the soccer jock who is the envy of all his peers until his very popular "mean girl" girlfriend Taylor Vaughn breaks up with him after a spring break twist with the newest love in her life. Zack's friends give him a hard time and tell him that he better hurry and do something or his reputation will soon fade. Being confident, Zack tells his friends that he can make any girl popular just by going out with her, so popular that she could be the next Prom Queen. They take the bet and pick out the artsy nerd girl named Laney Boggs (Rachael Leigh Cook) for their experiment. He has 6 weeks to make her everyone's pick for queen, but what he didn't count on was getting to know her as a person.
Laney is an artist and intends on going to Art school after graduation, her mother died years earlier so she has taken on the role of mothering her little brother and helping her father with keeping their home running like it should, so needless to say she has had her own problems to deal with and being popular or "pretty" to others standards were the last thing on her mind. Zack too has his own problems, he feels pressured by his father to pick a college, but he keeps putting it off while trying to figure out what he really wants to do in life. After much prodding and coaxing Zack convinces Laney to go out with him, and just like she thought, she was faced with looks, comments and other snootiness from the "in crowd" but soon realized that she like him, and he was realizing the same as well. There are a few twists and turns in this movie, and you find yourself rooting for them to be together despite the malicious motives by his ex and his best friend Dean Sampson played by the late Paul Walker. I will tell you that the end is well worth the watch!
Now, not everyone has high-school moments like this, obviously high-school isn't a movie, but it is a place to learn and grow, not necessarily about Algebra, Science or English, but about oneself. High School is a time in everyone's life that no matter what happened…it happened and help shape you into who you are today!
If you haven't seen this movie watch it, I personally think I have seen it at least 42 times!
Enjoy!