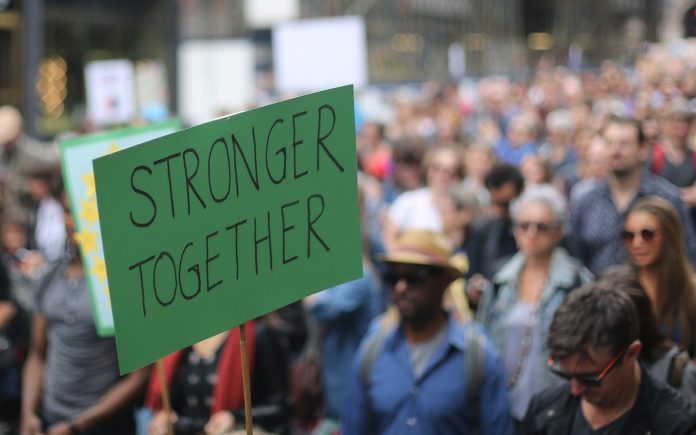 In the Bible in the book of Luke Jesus has a conversation with Peter, and the beginning of the conversation reads, "And the Lord said, Simon, Simon, behold, Satan hath desired to have you, that he may sift you as wheat." Luke 22:31
Why would Jesus say such a thing and what does He mean, "sift you as wheat.?"
Let us start with the word sift. Sift means to examine (something) thoroughly so as to isolate that which is most important or useful.
But why would he want to do that? I am glad you asked. The enemy knows that we are stronger together; therefore, he desires to keep us separated knowing that divided we are weaker.
So, what should we do? Again, I am glad you asked. We should stick together as humanity and not allow the enemy to separate us. Unfortunately, there are far too many things that divide us today. We allow things that should only cause us to be unique to divide us. We fight amongst ourselves and create division over anything it seems like.
Scripture tells us in 1 Corinthians 12:25, "that there may be no division in the body, but that the members may have the same care for one another."
I once read on the Native Hope Blog that, "There is power in unity. We can only accomplish so much on our own, but together we can create a movement that brings tangible change and creates a future of hope."
I personally agree with this statement and strongly believe that together we could achieve so much more.
1 Peter 3:8-9 reads, "Finally, all of you, be like-minded, be sympathetic, love one another, be compassionate and humble. Do not repay evil with evil or insult with insult. On the contrary, repay evil with blessing…"
And let us remember that we are stronger together!
God bless you,
Pastor Cooper
– Adrian is a life-long Waxahachie native. He is the pastor of Waxahachie Life Church and the owner of Future Generations Christian Child Care Center. He is passionate about the youth in our communities, and believes that investing in them is investing in the future. He and his wife, Marquita are raising 4 handsome boys.