Tap Dance Day
May 25
Tap dance is thought to have begun in the mid-1800s during the rise of minstrel shows. Known as Master Juba, William Henry Lane became one of the few black performers to join an otherwise white minstrel troupe, and is widely considered to be one of the most famous forebears of tap dance. A notable figure to emerge during this period is Bill "Bojangles" Robinson, who joined the vaudeville circuit in 1902. May 25th was designated Tap Dance Day because it is "Bojangles" birthday.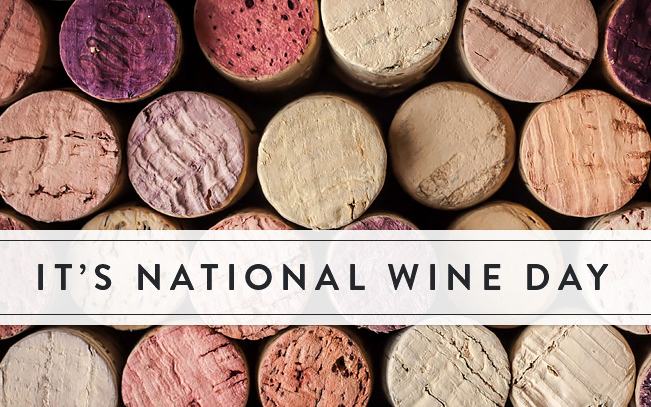 National Wine Day
May 25
According to Wines & Vines, total U.S. wine sales in 2017 were $62.7 billion of which $41.8 billion in sales was from domestic wine and $20.9 billion was from imports. Of the domestic wines, 66% came from California. There are more than 6,700 wineries in the United States.  Of the wine consumed in the U.S., women drink 59% of it, leaving 41% for men.  Baby Boomers (age 53-71) are the largest group of wine drinkers at 31% of the market share. The most popular wines in American are Chardonnay followed closely by Cabernet Sauvignon with red blends, Pinot Grigio and Pinot Noir making up the top five favorite wines. The top producing winery in the U.S. is Gallo Wines.
Today's Birthdays of Note….
Ralph Waldo Emerson – Author – born in Boston, Massachusetts
Octavia Spencer– Actress – born in Montgomery, Alabama