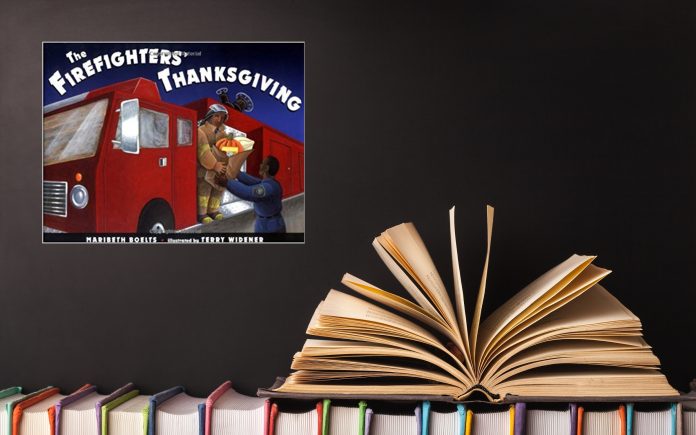 Every Thanksgiving I like to read the "The Firefighters' Thanksgiving" to my students during their library time. For some students, it's not common knowledge that the firemen they see on their field trips to the fire house or in the grocery store or even at school for presentations actually live at the fire station about half of the month.
Firefighters are a part of another family besides the one they kiss goodbye before going to work. They are unique individuals, as all first responders are, and they all do it with a drive, a love and passion. I come from a law enforcement family but I married a fireman and have raised 2 sons who have also become firemen; 1 full time and 1 volunteer. My heart is full of pride for the 3 men in my life who do jobs for the communities they love.
The Firefighters' Thanksgiving tells how a normal day to them would be extremely disorderly to the common citizen. How making a simple run to the grocery store for items to make Thanksgiving dinner becomes one that is anything but uncommon. They are interrupted several times while preparing the meal with fire and medical calls. One of the firefighters gets hurt and the crew spends most of the evening at the hospital making sure their "brother" will be okay. When they finally get back to the station, they are overwhelmed with the generosity of the neighborhood they protect. Citizens had brought Thanksgiving to them, and all the fixings!
Holidays, birthdays, graduations and other special events are sometimes missed, firefighters don't just call in sick because its Christmas morning, they have a duty, a job to do and we are all lucky that they do what they do.
So if you know a Fireman, Policeman, Paramedic/EMT…thank them for the service they provide you.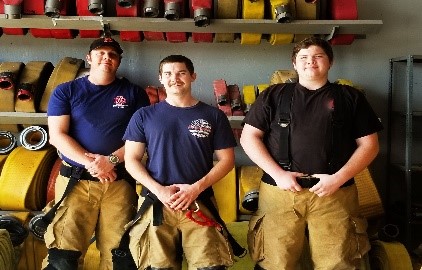 Do you have a picture/ video or a story of your favorite first responder/s? We would love to see and hear all about them!