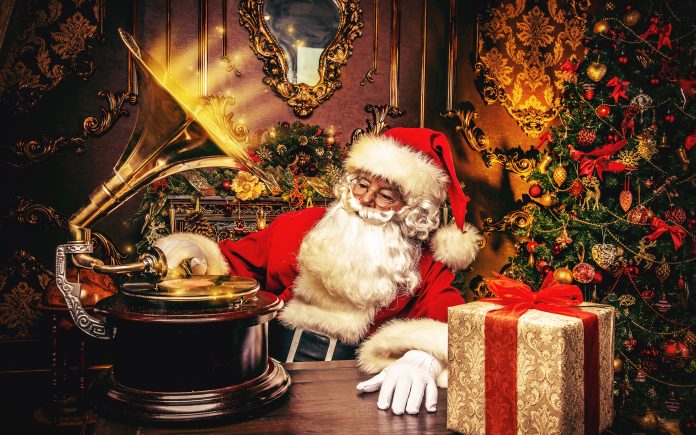 My house was a very traditional home during the holidays. My mother, who was born on Christmas Eve, (Merry Carol Ohleyer) was the inspiration for all of our Christmas music. We had to have "Merry Christmas "by Johnny Mathis loaded on the record player. Here's the song list:
Winter Wonderland – Johnny Mathis
The Christmas Song (Chestnuts Roasting on an Open Fire) – Johnny Mathis
Sleigh Ride – Johnny Mathis
Blue Christmas – Johnny Mathis
I'll be Home for Christmas – Johnny Mathis with Percy Faith & His Orchestra
White Christmas – Johnny Mathis with Percy Faith & His Orchestra
O Holy Night – Johnny Mathis with Percy Faith & His Orchestra
What Child Is This? – Johnny Mathis with Percy Faith & His Orchestra
The First Noel – Johnny Mathis
Silver Bells – Johnny Mathis
It Came Upon the Midnight Clear – Johnny Mathis
Silent Night, Holy Night – Johnny Mathis with Percy Faith & His Orchestra
Christmas Eve – Johnny Mathis
My Kind of Christmas – Johnny Mathis
The playlist and songs are etched in my memory, but I also remember certain songs also being "skipped" over by her deft hands. I wonder what my mom had against "Blue Christmas" or "Christmas Eve"?
We had several rules in our house given the fact mother's birthday was celebrated before Christmas day and any and all presents to her must be designated as either "Birthday" or "Christmas". NO present was ever allowed to be for both days.
Once Ann and I started our own family, the traditions changed oh so slightly. When my son Will took up the piano and Organ the stage was set for mother's intervention. Will was to learn "Grandma Got Run Over By A Reindeer" and the song must be played on her birthday. Every December 24th at 12:01am, Will dutifully called Grandma, woke her up from her nocturnal rest and cranked out the tune. Thank goodness the organ had a built in recorder and he simply had to hit the "play" switch. This musical tradition became so ingrained in our family that we almost extended it to mom's memorial mass when she passed in 2016. Better heads prevailed though, and we played "When The Saints Come Marching In" instead.
So what is the point of all this musical rambling? Simply to point out that during times of family gatherings music can enhance the memories like few other activities. Sure, we all remember the burnt Turkey dinners, the cousin who tripped in the living room or some other random one time act over the holidays. I contend there are certain songs that immediately take you back to the family room when all were gathered to celebrate the season.
Reminisce about those songs during this year, pass them down to your children or friends and always keep the music on. If you really want to set the mood for the season have the discussion with your relatives as to why the song moves you to want to celebrate. I'll guarantee you this you will be establishing a lifetime worth of memories for those folks and every time that song is played they will remember good times.