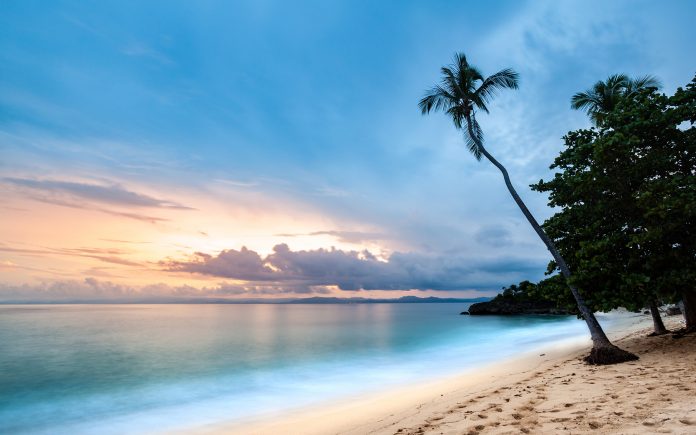 If you are a music lover, somewhere along the line of late night banter or maybe early morning cups of coffee someone has asked you to list your 10 favorite albums of all time.  First off, for the younger generation, the concept of an album was when musicians pieced together a grouping of 10-12 songs that represented a common theme or emotional state the band was going through at the time of recording. Many musicians went into the studio with 15-25 tracks (songs) and whittled the list down based off of a myriad of directions. The producer would want radio-friendly tracks between 3 and 4 minutes long. Must have a catchy beat and always have a "heart" hook. The recording label executives simply wanted hits- Top 10 and multiple hits per album. That meant big sales, lots of money, and limited distribution cost.
Notice a common theme here. Rarely did the musicians get to decide all the tracks on the album. The work around was the theme album. Examples include Pink Floyd's "The Dark Side of the Moon", Meatloaf's "Bat out of Hell", Eagles "Hotel California", soundtrack albums "Grease", "Saturday Night Fever" and "The Bodyguard". All the songs built on some other song found on the album often times in sequential order, but not always.
With the digital age came, EP's (extended play recordings- more than single but not a full album), 4-5 songs most commonly. Another convenient way to get music into the hands of the fans without having to tax the musician into realizing songs that either had no chance of being hits, or simply were fillers for the recording contract that required a delivery of a full set of songs.
So with all that said, rarely have I found new music (2000-2020) that meets my requirement for being stranded on a desert island and having to listen to this album for possibly the next 3 decades. So below are my top 10 and a brief description of why:
10). J Geils – Live Blow Your Face Out. First off, I cheat right out of the box because this is a double LP meaning 17 great live songs. Second, the album puts me back in my college dorm room circa 1977 in the first three chords from "Southside Shuffle" to "Musta Got Lost".
9). Bob Seger and the Silver Bullet Band – Live Bullet. Recorded in September of 1975 at Cobo Hall in Detroit, I happened to be in the audience for this recording and still fantasize that you can hear my screams on "Nutbush City Limits" or "Turn the Page".
8.) Fleetwood Mac – Rumors. Remember we are stranded on a desert island so how else am I going to get to sleep then by listening to the sultry lyrics of Stevie Nicks and Christine McVie?? At least I can re-warp the mind around the lyrics in "Go your Own Way" and convince myself there is salvation on the island.
7.) U2 – Joshua Tree. Probably the whole reason I was stuck on the island in the first place was my desire to find solace, purpose, and meaning. No better song to help that reflection time become meaningful than "I Still Haven't Found What I Am Looking For".
6.) Prince – Purple Rain. So I could dance around the palm trees to "Let's go Crazy" and not have to worry about what my neighbors think. "Purple Rain" could become the official anthem of my new island state.
5.) R.E.M. – Automatic For The People. No better song to survive living in isolation than "Man on the Moon". Also a personal favorite "Everybody Hurts" provides inspiration to those who live life in the ½ empty sphere. Personally, I've always tried to figure out how to overfill the glass and drink the spillage as quickly as possible.
4.) Eagles – Greatest Hits Volume 1. OK, get off the soapbox, it wasn't an album created it was an album compiled, but I am the one doing the time on the island so I need every one of these #1 Hits to survive day to day life with no "Hotel California" in site. Then again, I would get to "Take It Easy" everyday as well. From the annals of Wikipedia: "Their Greatest Hits (1971–1975) was the best-selling album of the 20th century in the United States, and it stayed the best-selling album in the U.S. for some years until it was surpassed by Michael Jackson's Thriller after the artist's death in 2009. In August 2018, it regained the title of the best-selling album in the U.S.; in 2017, it was selected for preservation in the National Recording Registry by the Library of Congress as being "culturally, historically, or artistically significant."
3.) Waylon Jennings / Willie Nelson – Wanted! The Outlaws. If it could define a genre and create a following, why wouldn't I need it to survive? "I'm Looking For Blue Eyes" and "Heaven or Hell" would get me to thinking long enough to forget about being stuck on the island for sure.
2.) The Beatles – 1. Here we go again, yes it is compilation, yes it has 4 sides (if you are listening on vinyl), and yes all 27 tracks went to #1. "Help!", "I Want To Hold Your Hand", "Hey Jude", "Eight Days A Week", "All You Need Is Love", "Yellow Submarine", and finally "Let It Be" could all get you through a single day on their own accord but as a group I could survive for a decade on this album alone! If you need any further justification, click here.
1.) Bob Dylan – Highway 61 Revisited. Survival on the island may depend on my ability to adapt and come to a full understanding of "Like A Rolling Stone". Listen to "Desolution Row", an 11-minute acoustic that ends the album and asks the question, "The Titanic sails at dawn," Dylan sings wearily… "Everybody is shouting, 'Which side are you on?' It may explain why I'd choose to stay on the island and keep playing these ten albums rather than making the commute back to reality.
Others I'd stash if they let me give up clothes for more music:
Rolling Stones – Exile on Main Street. "Tumbling dice" and " Happy" would get you moving every morning!
Bruce Springsteen – Born to Run. A dozen guitar overdubs on the title track alone is all you need to know about this masterpiece. Bruce demands the best, and this album delivered on every track.
So there it is! Criticize it, demonize it, love it, or just leave a comment on it. Would love for you to share your lists with me at [email protected]. Leave some rationale for the selections and look for your selections to be included in a future article on Ellis DownHome.
Hope you get to spend some time buried with your earbuds, or listening your life away!